The Biggest Mistake Buyers Make in a Hot Market
We
independently
select these products—if you buy from one of our links, we may earn a commission. All prices were accurate at the time of publishing.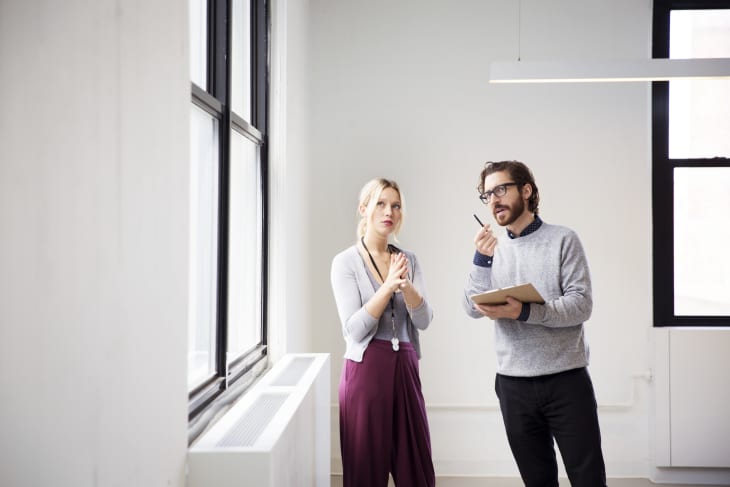 It's a precarious time to purchase real estate. According to Redfin, the share of properties facing bidding wars hit a record high of 74 percent in April. And though that number dropped to 59 percent in September, competition for residential real estate remains fierce.
In a heated market, working with an experienced real estate agent is especially important. A good agent will stay on top of listings, negotiate on your behalf, and make sure that your offer stands out in a sea of buyers. Conversely, forgoing an agent can leave sellers vulnerable to delays and disappointment. 
"Real estate agents are bound by a code of ethics and can face steep fines if we don't follow the rules. We have a higher duty to look out for our clients' best interest and provide guidance throughout the process," says real estate agent Despina Zanganas. "Private sellers are not bound by that same code of ethics."
Real estate agents are a wealth of information
Real estate agents have knowledge of market conditions, property values, and exclusive and off-market listings. "We also have access to information about specific properties. Sometimes the sellers are holding back offers until a specific date, meaning they want more than the listed price and have priced the home to initiate a bidding war," says Zanganas. "When a buyer is in this situation, it's critical to have an experienced real estate agent who can formulate a strategy about how to proceed."
An experienced agent will also be well-versed in the nitty-gritty of purchasing a home, such as how and when to request repairs, file paperwork, and avoid closing issues.
They know the dos and don'ts
Before buyers begin their search, Zanganas recommends contacting a mortgage lender to get pre-approved. "There's no sense in wasting time looking at properties that won't work with your budget," she says. "Furthermore, when it comes time to submit an offer on a home, you won't be stressing about what the financial institution might say."
In a hot market, Zanganas also stresses the importance of being readily available to see promising listings and being accommodating to conditions made by the seller. She adds that buyers can also write a letter to the seller.
"In a heated real estate market, it's easy to get caught up in the moment and forget what you're really looking for in a property," says Zanganas. "Make a list of must-haves, and stick to them. A good real estate agent should be listening and reminding you of those things."
Finding the right person for the job is key
Though the "right" real estate agent will vary depending on the buyer's needs, Zanganas recommends looking for a full-time agent with knowledge of the local market, experience with the type of property the purchaser is looking to buy, and a strong and verifiable track record. 
"You should interview a few agents and don't be afraid to ask them questions like: How available are you? How well do you understand the neighborhood I'm interested in? Do you consider yourself a good negotiator? What's your approach to a bidding war? Can I speak to some of your past clients?," says Zanganas. "Ultimately, you should find someone who you feel comfortable with and trust. You will be working closely with this person, and it's typically a very emotional experience. You want to know that they have your best interest at heart."