This Popular Wine Brand Is Removing Millions of Plastic Bottles From the Ocean
We independently select these products—if you buy from one of our links, we may earn a commission. All prices were accurate at the time of publishing.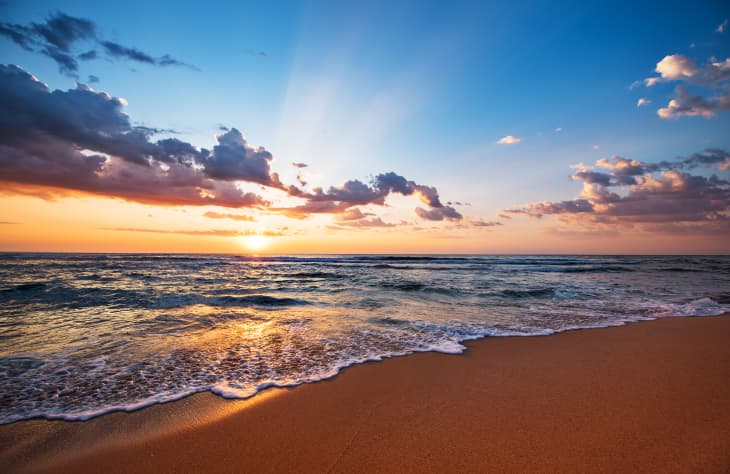 Wine fans can now enjoy their favorite summertime sip knowing that they are giving back to the planet. Thanks to its work with ReSea Project, The Hidden Sea wine offers an eco-conscious solution.
Follow Topics for more like this
Follow for more stories like this
For every bottle of wine purchased across its three varieties—Rosé, Chardonnay, and Red Blend—The Hidden Sea removes the equivalent of 10 single-use plastic water bottles from oceans and waterways around the world. Since July 2020, The Hidden Sea has removed over 13.7 million bottles from waters and with the recent U.S. debut, the brand now anticipates an even larger impact as it works towards its ultimate goal: to remove one billion single-use plastic bottles from the ocean by 2023.
The Hidden Sea is also committed to being fully transparent with its customers. Working alongside ReSeas Project, one of the only companies certified to DNV's Chain of Custody Standard, it means that they must provide proof of the plastic's source and authenticity and allow anyone to trace the plastic back to its extraction site.
"The Hidden Sea is not creating another drinking moment, we're creating a movement with measurable impact," says Justin Moran, Co-Founder of The Hidden Sea, in a press release. "On the heels of a wildly successful debut in the UK market, we're excited to invite socially-conscious wine lovers in the US to join us as we sip our way to a better tomorrow."
The brand's commitment to sustainability stems from the founders' personal experiences and the vineyard's provenance. Australia's Limestone Coast, where The Hidden Sea's vineyards are based, was once covered by a vast ocean and home to a thriving marine ecosystem. In addition to helping to combat plastic waste in our oceans, The Hidden Sea is solar-powered operated and is dedicated to becoming a carbon-neutral operation by the end of 2022.
To learn more, visit www.thehiddensea.com.