These Are the 25 Best Small Cities to Live in, If You're Ready to Leave the Big City
We independently select these products—if you buy from one of our links, we may earn a commission. All prices were accurate at the time of publishing.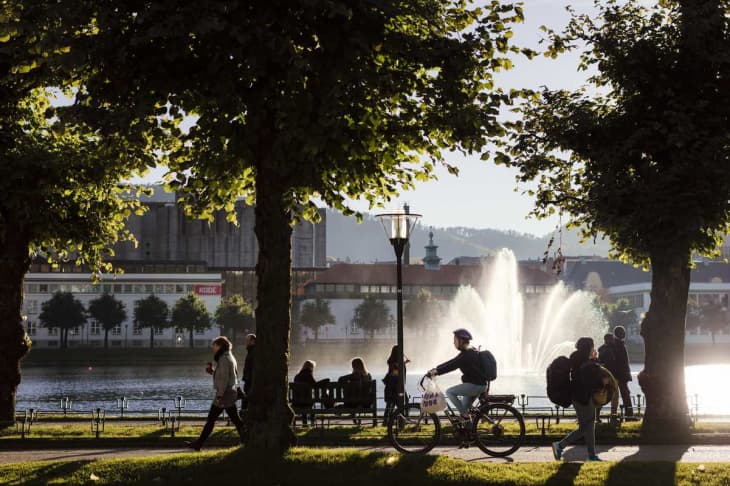 Small cities are often overlooked in favor of large ones—like Los Angeles instead of Santa Barbara or Tokyo instead of Kamakura. But smaller metropolitan areas have a lot to offer, too. Often, they have plenty of cultural and entertainment resources of their own, plus a calmer vibe and (often but not always) a lower cost of living.
Follow Topics for more like this
Follow for more stories like this
Recognizing the appeal of small cities, Monocole magazine has launched its small cities index, which focuses on places with populations up to 200,000. That sounds idyllic compared to New York City's 8.6 million.
"Small cities aren't for everyone but the best ones can offer life-enhancing qualities. For one, your finances go further – whether you're homemaking or setting-up shop," reads Monocle's intro to its ranking. "Small-city living isn't just about space and comfort – although the idea of a vegetable garden to call one's own has its appeal… Big cities bring people closer together but often only in a practical sense: isolation and loneliness seem to be unavoidable by-products. The best small cities tend to provide the opposite: people are more relaxed and happy to have a chat."
Since it launched in 2007, Monocle has done a yearly ranking of major cities, but this is the first year it's ranked small cities as well. "We kept noticing that our readers were moving to the likes of Porto and Boulder and creating busy, better lives for themselves. This survey shows why people are voting with their feet and ambitions," said Andrew Tuck, Monocle's editor, in a press release.
The top spot in the inaugural small cities ranking went to Lausanne, Switzerland, located on the north bank of Lake Geneva. The city is known for its green space (350 hectares of parks and gardens) and for being the smallest city to have a full rapid-transit metro system. Monocle says it has an "elegant, almost-Mediterranean vibe" and "charming streets" lined with shops selling everything from "flaky croissants to antiquarian books." Okay, we're convinced.
Other cities on this year's list include Boulder, Colorado; Bordeaux, France; and Chiang Mai, Thailand. Browse the rest of Monocle's 25 best small cities below, and check out their full descriptions here.
1. Lausanne, Switzerland
2. Boulder, USA
3. Bergen, Norway
4. Hobart, Australia
5. Chigasaki, Japan
6. Bolzano, Italy
7. Bordeaux, France
8. Innsbruck, Austria
9. Porto, Portugal
10. Aachen, Germany
11. Reykjavik, Iceland
12. Savannah, USA
13. Potsdam, Germany
14. Basel, Switzerland
15. Chiang Mai, Thailand
16. Victoria, Canada
17. San Sebastián, Spain
18. Eindhoven, Netherlands
19. Bath, UK
20. Aalborg, Denmark
21. Wiesbaden, Germany
22. Trieste, Italy
23. Haarlem, Netherlands
24. Annapolis, USA
25. Salzburg, Austria