3 Things Real Estate Agents Say Over and Over in a Seller's Market — And Why You Should Listen
We
independently
select these products—if you buy from one of our links, we may earn a commission. All prices were accurate at the time of publishing.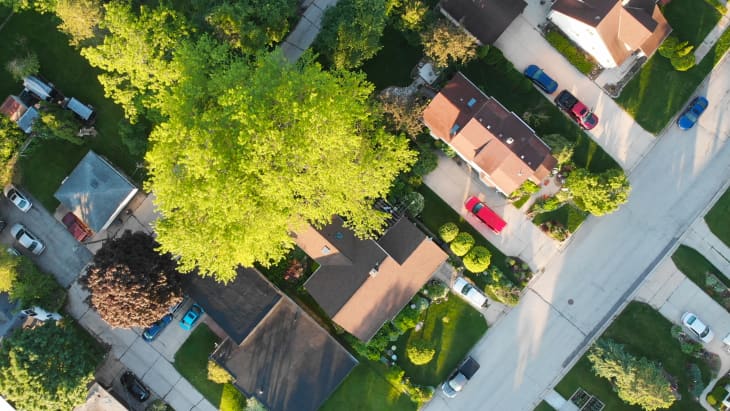 Even if you're prepared to offer the asking price, buyers need to be on their A-game. Before you start your house hunt, consider this advice from real estate professionals on how to navigate this booming seller's market.
While the current seller's market makes it difficult for buyers to score a deal, you still need to learn how to successfully negotiate for a little competitive advantage. "As a buyer, it's important you know the best ways to negotiate so you can help and not hurt your home search," says Ralph DiBugnara, president of Home Qualified and senior vice president at Cardinal Financial.
To properly negotiate, he recommends first doing a little research on what the property you're eyeing is worth. You can peruse sites such as Realtor.com or Zillow to look at recent sales within the same ZIP code and ones that are the same size as the place you're interested in. Your real estate agent can also pull comparable properties to confirm values. Together, you'll work to submit a well-informed offer or counteroffer. 
A good real estate agent prepares you "in the negotiation process to make [your] offer the strongest, whether it be to bid over the asking price or to take some contingencies out of the offer," explains Beth Silfen, a New York-based real estate agent.
And even after your offer is accepted, there are still opportunities for you to haggle. 
"A property inspection and appraisal report will both need to be completed. The inspection tells you if there are any repairs needed and the appraisal will give definitive value," explains DiBugnara. "Depending on what they say, you may have some room to negotiate the price." 
Align Yourself With a Top Agent
As a buyer entering a hot seller's market, you need a top agent on your side. Silfen encourages buyers to see if the agent is a good fit by looking at reviews and seeing if they have a good relationship with other brokers in the community. If they do, working with other local seller's agents to come to an agreement might go more smoothly.
Additionally, working with an agent may come with other advantages. "There are office exclusives," notes Silfen. "Off-market homes can be directly shared with colleagues and buyers to give them the advantage to make an offer before it hits the open market," she adds. 
A piece of advice that real estate agents say again and again is to be prepared. In other words, make sure you have your proof of funds and financial statements ready to go, as well as a mortgage pre-approval letter from your lender, before making an offer. 
"Be prepared, have an attorney, have an inspector — have all of these things in your wheelhouse so when the time comes, you can strike while the iron is hot," Silfen advises. "You can present everything to the listing agent so that they know you're serious and that you're going to get to the closing table."