3 Things That Immediately Give Homebuyers "The Ick"
We independently select these products—if you buy from one of our links, we may earn a commission. All prices were accurate at the time of publishing.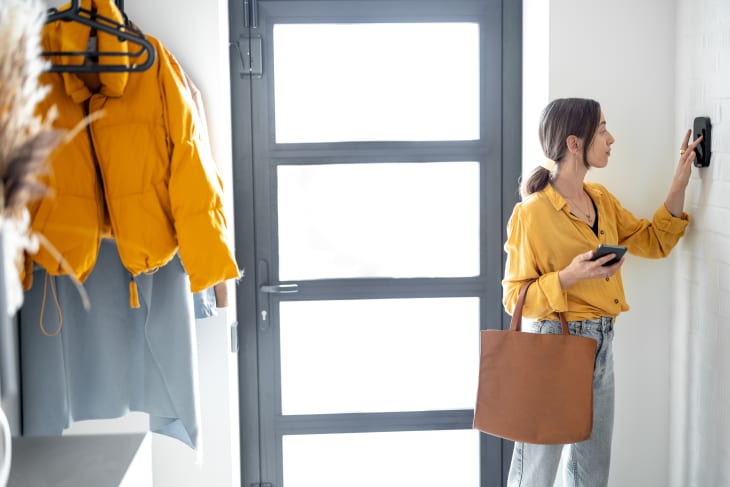 If you're a TikTok super scroller, there are probably some viral expressions that have crept into your internal monologue. For example, "Immediately, no… I've seen enough" could be the reaction you have to, say, carpeted bathrooms.
Follow Topics for more like this
Follow for more stories like this
But there's also a more nuanced way to describe that exact moment when attraction and excitement flips to disgust and disinterest. It's called "the ick." 
In relationships, the ick might happen the instant you notice your date is a only a 10 percent tipper, for instance. In homebuying, the ick can hit you in a number of situations, too. Think: You step into a home, you're styling it with vegan leather in your imagination, and, boom, you see taxidermy throughout the living room.
I asked real estate agents for a few more things that have "ick" potential. Here's what makes today's buyers bristle. 
An Excessive Amount of Cameras
But some homes these days are equipped with so many cameras that they feel like international spy headquarters. This can be off putting to sellers who feel like they're being watched as they move about a showing.  
"You just know the sellers are watching and listening, and it creeps buyers out immediately," says Ryan Waller with Home Group Realty outside of Toronto, Ontario. "It also makes buyers wonder if they buy the house, where the hidden ones may be." Shudder.
Remodels That Have Sacrificed Function
Another source of the ick is kitchens that have been cosmetically updated — or even totally torn out and replaced — but are lacking in basic function, says Colorado-based Realtor Malisa Miller Eakins with West + Main Homes. 
"One home that I showed recently looked stunning both in the photos and in real life, but once we started opening and closing cabinets, drawers and appliances, we quickly realized that it was not built with actual cooking in mind," she says. "The dishwasher door blocked the stove from opening, and the refrigerator door literally bumped into the corner of the island so it couldn't open all the way."
The Lingering Smell of Cigarette Smoke 
Ninety-seven percent of prospective homebuyers start their search online, according to the National Association of Realtors. Those listing photos aren't scratch n' sniff, though, so odors can catch buyers by surprise when they walk in for a showing. 
The smell of cigarette smoke can especially turn away buyers, says Lisa Cole, a Cleveland Realtor with the Kaim Team of Berkshire Hathaway HomeServices Professional Realty. That's likely because buyers know it can take more than opening up windows and wiping down walls with vinegar to get rid of cigarette smoke smells. Sometimes, completely eliminating the odor requires professional remediation and replacing the entire carpet. Not only that, but the smoke can cause discoloration on cabinets and yellow walls. Ick, indeed.