The 5 Essential Things You Need to Know About Getting Pre-Approved for a Mortgage
We independently select these products—if you buy from one of our links, we may earn a commission. All prices were accurate at the time of publishing.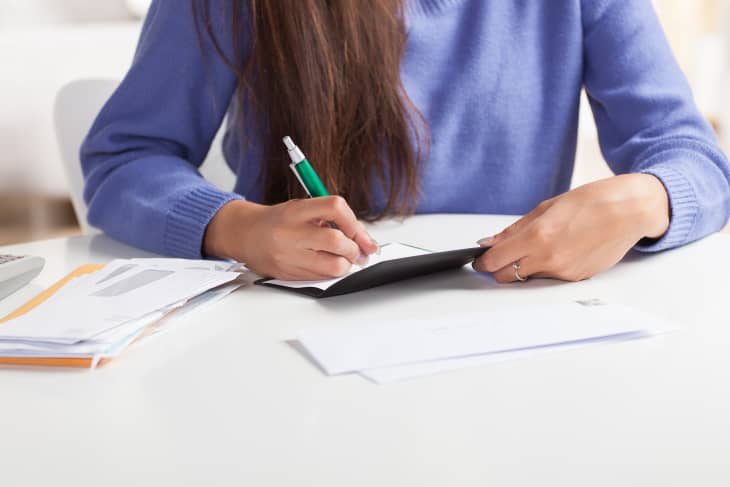 Pre-approval is the first step most folks will encounter in the home shopping process — and arguably the most important one, as it determines your spending limit. While your lender will walk you through the basics, knowing some of the pitfalls and little-known facts about pre-approval can help you avoid setbacks and get into you next home quicker. 
Follow Topics for more like this
Follow for more stories like this
Shashank Shekhar, CEO at InstaMortgage in San Jose, California, shared five essential tips to demystify the pre-approval process. 
You may need to resubmit for pre-approval every 60-90 days. 
Shekhar says many lenders require clients to get pre-approved every 60 days in case of any changes to their credit. "If you're not able to find a home and get into contract after 60 days, that will trigger a resubmission of updated bank statements, pay stubs, and then a fresh credit report," he says. Fortunately, this only requires a soft pull on your credit report, so it won't ding your credit score.
Check with your lender before paying off debts.
Typically you'd be right to assume that paying down your debts is a good thing, but if you're about to apply for pre-approval or you're already pre-approved, check with your lender before paying off debt. Shekhar offered a couple of do's and don'ts.
Do pay down your credit card. If you can pay your credit cards down to less than 30 percent of your borrowing limit, your score could improve enough to get you a lower mortgage rate.
Do pay off student loans. Student loans are counted at half a percent or one percent of your balance towards your debt. So if you can pay them off, you'll free up more of your income to qualify for a higher loan amount. 
Don't close out a credit card that's in good standing. If you have an old credit card that you've been using responsibly for five or more years, that card adds a few brownie points to your score. "If you close that account, it might ding your score by 50 points," Shekhar says.
Paying off a debt in collections might lower your credit score.
"If you had a $200 bill in collections for four years, the last active date on your credit report would be four years ago," Shekhar says. "That has little impact on your score now, but if you pay it off today, then your credit report will say the last reported activity on that bill was last month." Shekhar has seen clients pay off their collections only to see their credit scores drop 20 points. The good news is that when you pay off a collection, you can try to negotiate to have it removed from your credit report altogether. 
Make sure you know your debt-to-income ratio.
Shekhar urges clients to avoid taking on new debts during their home search. The debt-to-income ratio is the critical number to think about here. "When it comes to mortgage qualification, all it looks at is how much your debt is versus you much your income is monthly," he says. Typically 45 percent of your income can go to paying off your debts, but no more.
Shekhar says if your debt-to-income ratio at the time of pre-approval is under 30 percent, you may have some wiggle room to make purchases without impacting your credit score. Still, he advises checking with your lender first and avoiding new debts. "If you're sitting on an 800 credit score, you might not be too worried about losing four or five points," he says. "But if you're at 682 and you need 680 to qualify, suddenly any changes to your credit report could disqualify you from your loan program."
You're getting pre-approved for a monthly payment amount, not a particular home price.
Most people think they're getting pre-approved for a specific purchase price, but technically, you're never pre-approved for that. Shekhar says that's because of your debt-to-income ratio. "If you get pre-approved for a $300,000 loan today and the interest rate goes up half a percent tomorrow, your monthly payment is now much higher than it was yesterday, which means that for the same income, you qualify for a much lower loan amount," he says. "Technically speaking, you are being pre-approved for a certain monthly payment, not the loan amount."
The big takeaway? Run any significant financial decisions by your loan officer before you act. Your lender can help you spot opportunities to improve your odds, so don't be afraid to ask.