You've Never Seen Her But She's Famous: The Voice of House Hunters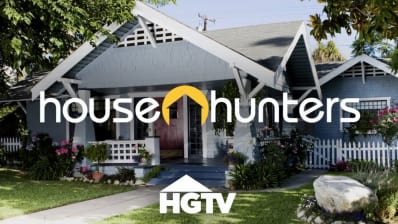 (Image credit: HGTV)
If you've ever sat down to watch an episode (or 47) of HGTV's House Hunters, then you've heard the voice of Andromeda Dunker. BuzzFeed chatted with the actor in her first extensive interview.
House Hunters has been a staple at the cable network since 1999 and has spawned a plethora of spinoffs, including House Hunters International, Tiny House Hunters, House Hunters Off the Grid, House Hunters Renovation.
In fact, across all of its shows, the franchise aired a whopping 445 episodes in 2015. And they were all voiced by Dunker. She's actually the third narrator of House Hunters; she didn't join the show until 2009. Now, as BuzzFeed says, she's HGTV's most famous unfamous person.
"I've remained in the shadows," Dunker told BuzzFeed News. "The conventional wisdom for voiceover actors is you are kind of heard and not seen. It's just kind of the way it's always been."
Andromeda Dunker was born at Yale University where her father was completing his post doc in biophysics. If you're a fan of stargazing, you'll recognize the inspiration for her first name—her mother, an astrophysicist, chose to call her after the galaxy.
The family moved to France for awhile, where Dunker learned French, in addition to English and Chinese in which she was already fluent. Before deciding to get into the entertainment biz, Dunker attended college in Oregon at age 15 to study linguistics, picking up Russian as well. She switched to studying drama in Seattle and began going on auditions when a casting director told her to start going for voiceover work.
Dunker almost missed the House Hunters gig. Her agent called while she was out with a friend and said a reality show needed her to send in a recording of a script in five minutes, so they raced back to her friend's place.
"I sat in my goddaughter's room with a Hello Kitty blanket over my head and I recorded this House Hunters script audition really quickly and sent it in. So I almost missed it. It just goes to show you have to audition for everything that comes your way."
Dunker records between ten and 20 episodes of House Hunters per week. "Part of my job is to be in the background," she said. "I'm not really with you, but I am leading you through this journey as a narrator. That's kind of how I see it. If I were to come out more as a personality of my own, then it kind of breaks it. I'm not sure it would work as well."
Read more over on BuzzFeed.
h/t Jezebel