Watch This Laundry Chute In a Single-Story House Teleport Clothes
We independently select these products—if you buy from one of our links, we may earn a commission. All prices were accurate at the time of publishing.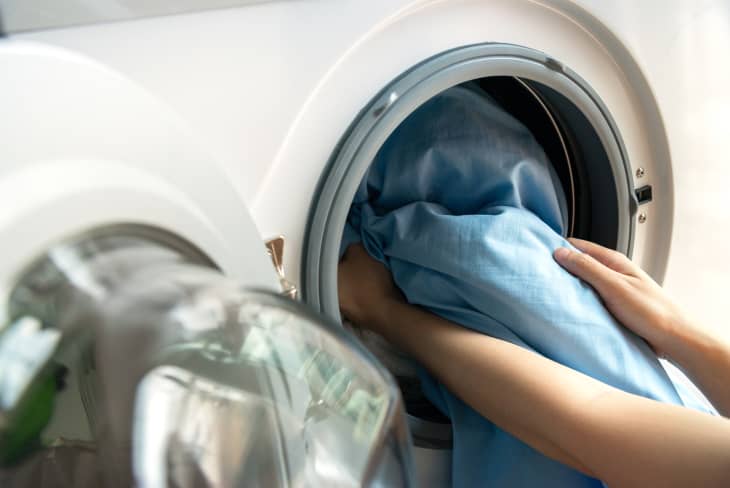 Doing the laundry can be a boring and repetitive task, but in one household, the chore is as exciting as seeing a magic trick.
Dallas-based real estate agent Delaney Rose went viral on TikTok after she shared her single-level home's most unique feature: a laundry chute that can teleport clothes. Well, sort of. 
Follow Topics for more like this
Follow for more stories like this
In the clip, Rose approaches a small hatch in her bathroom wall. "Everybody has that one thing in their house that everybody thinks is so cool," she says. And true enough, it is cool. She opens the hatch then stuffs it with dirty laundry. Then, she walks across her house and into the laundry room, where she waits for the clothes to fall into a basket.
Remember, this is a single-story home, so it's not every day you see this kind of laundry chute at work. How it functions is that Laundry Jet, the company that makes the chute, uses a vacuum system to transport clothes. No actual magic tricks, but mesmerizing nonetheless. 
TikTok users are so impressed that the video has over 13 million views. "I would occupy myself for hours with this one," said one commenter, while another joked: "My husband's clothing would still be on the floor."
Rose also posted a follow-up clip explaining that jeans don't actually get stuck.
The same applies to small toys and an entire roll of toilet paper, so the device is not only entertaining but also child-proof.
BRB, just getting 10 of these installed in my apartment.