This TikToker Shows How You Can Repurpose Your Yogurt Pots
We
independently
select these products—if you buy from one of our links, we may earn a commission. All prices were accurate at the time of publishing.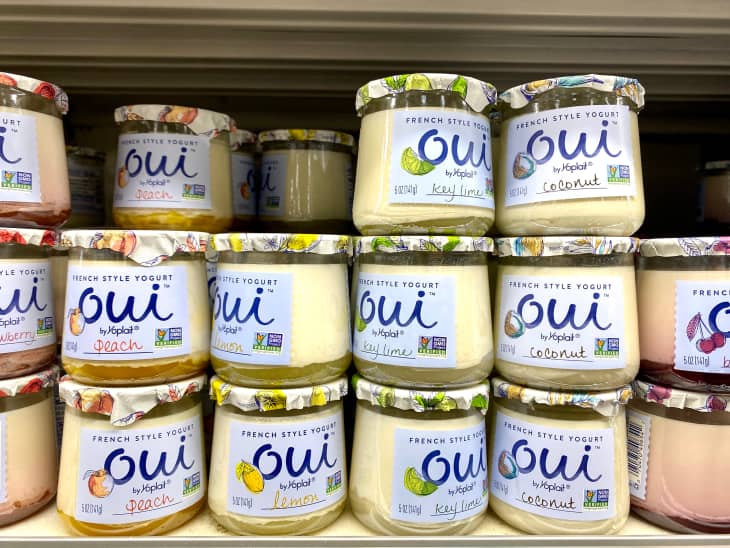 One TikToker has shared a genius hack that shows how you can repurpose your old Oui yogurt pots and turn them into your go-to containers for everything from spices to candy.
Creator @strawberry.road shares recipes, organizing ideas, and cleaning tips. In Oct., they took to the social media platform to share how they save money and stay organized with miniature storage jars made from just a yogurt pot and a wooden lid.
After eating the yogurt, simply peel off the label, wash the jar, and fill with whatever you fancy. @strawberry.road fills their jars with various spices and their favorite candy, but you can also use them to store buttons, hair slides, coins, and more—the possibilities are endless!
To top off the jar, the TikToker users bamboo lids from Amazon to secure the goods inside. The lids are available in a pack of six or 12 and are the perfect fit for the pots (even listed as "Oui Yogurt Jar Lids"). They feature a silicone sealing ring to keep everything fresh and airtight.
Impressed viewers have been sharing their thoughts on the clever hack and how they have been repurposing their own Oui jars.
"I have chia seeds in one right now" wrote one person.
"Used these as table decor with sand and succulents for my wedding" another explained.
A third commented: "I use mine for my makeup brushes, lipsticks, pencils! I have so many though, I need lids! Bless the FYP for bringing you to me!"
If you're not a fan of the bamboo lids, one commenter pointed out that you can sometimes get a coupon for free lids when you purchase the yogurts. Alternatively Yoplait sells lids in packs of four on its website.