TikTok Loves This Photo Scanner That Uploads Images in Seconds
We
independently
select these products—if you buy from one of our links, we may earn a commission. All prices were accurate at the time of publishing.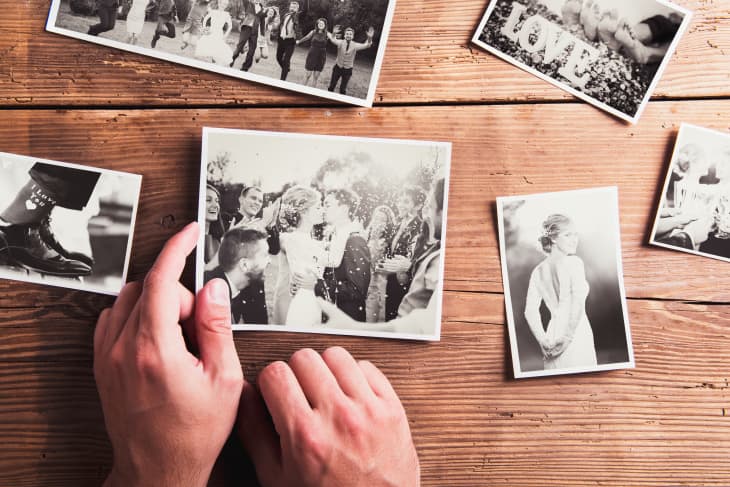 Raise your hand if you have boxes and boxes of photos from before the era of digital cameras sitting somewhere in your parents' house feeling neglected. Yeah, same. But the thought of scanning each one using a standard computer scanner feels so draining. 
However, times have changed. One TikToker found a device that makes it so easy to scan photos into your computer, you can get an entire shoebox done in an afternoon.
"This is a PSA for all my elder millennial friends — if you have boxes of photos you want digital copies of, get this scanner," TikTok user Home Sweet Pink (@homesweetpink) wrote in their caption. "Life changing."
The scanner Home Sweet Pink used to digitize her photo library is the Plustek Photo Scanner from Amazon. It's just under $200 and can scan photos and documents as small as 3 x 5 inches and as large as standard A4 paper.
It also scans in two quality settings — either 300 or 600 dpi. And every 4 x 6-inch photo only takes about two seconds to scan.
As people in the Amazon reviews have stated, this device is also ideal for scanning in those keepsake photos from generations ago. Because it can fit a variety of different image sizes and you don't have to reconfigure the scanner settings for every new photo, working your way through an album is incredibly easy.
But, if you don't want to make the investment, one TikTok user commented that you can also check your local library to see if they have similar photo scanners you can rent out to do the same. 
Give yourself some piece of mind and digitize those hard copies to make your memories as safe as possible.