The Internet Is Aghast At Timothée Chalamet's Pantry Pic
We
independently
select these products—if you buy from one of our links, we may earn a commission. All prices were accurate at the time of publishing.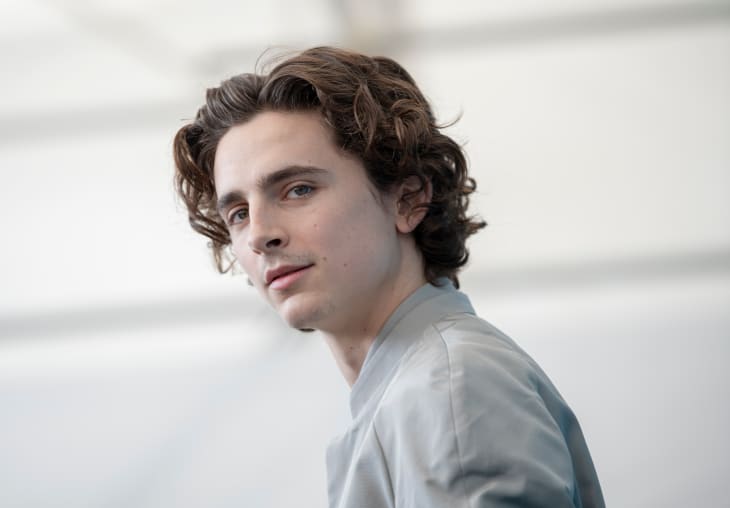 Timothée. Timmy. Timbo. What's going on? On May 13, Timothée Chalamet gave us something to go "hmm" about. The "Little Women" star posted a picture from inside his pantry without any explanation. No caption, no tags, no footnotes nor annotated bibliography. And now, his followers and fans are left to wonder, what does it all mean, and why?
Chalamet posted a candid, portrait-mode shot of a fallen honey bear, seemingly desperate to be closer to its comrades—a box of macaroni and cheese, some crackers, and several cans of soup. Perhaps the snapshot is an allegory for social distancing. Or, maybe Chalamet wanted to document what the inside of a quarantine-era cabinet looks like, you know, for history's sake.
Or…it just is what it is: a bonkers photo posted by a man with over 8 million followers.
The true masterpiece of the Instagram post is the comments section. Timmy fans went off on their king for puzzling them during an overall puzzling time to be alive. "But you did this for what," @lauren_bnutti wrote. "Oh to see without my eyes *👄*," @ownpfpp commented, referencing the score from "Call Me By Your Name."
A heartbroken @ashleyybran added, "This is NOT what we meant when we wanted you to feed us."
And then there are the tweets. Some Chalamet stans took their chagrin to a separate platform in order to air the grievances away from Timmy's watchful eye.
Others took inspiration from Chalamet's post and created their own artworks.
We must learn to be content with not having an answer as to why this image appeared on our feed. Is it unfair of Timothée Chalamet to dump yet another mystery onto our collective plate during a time of unrest and uncertainty? Yes. Should we be angry with him? No. 
Instead, let's all take the post for face value and hope his fruits and veggies are in the fridge.