5 Tips for Finding a Cheap Apartment, According to Leasing Agents
We independently select these products—if you buy from one of our links, we may earn a commission. All prices were accurate at the time of publishing.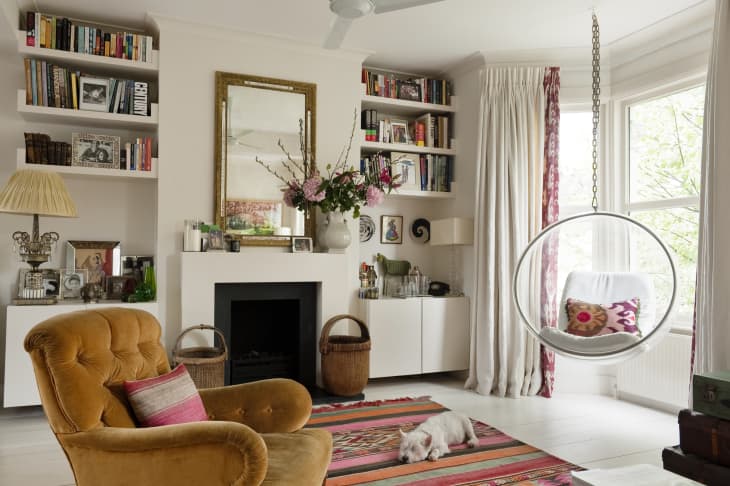 According to Liesa Miller, regional property manager with Burkentine Real Estate Group, you should allocate 30 percent of your salary to housing costs like rent and utilities. But with this year's rental market — increased amounts of renters according to Matt Laricy, managing broker at Laricy, and a flurry of landlords raising rents — it can be difficult to find something that fits into your price range. If you want to find a cheap rental that's just as good as some of the more expensive spots, follow these guidelines. 
Follow Topics for more like this
Follow for more stories like this
Prepare early for your costs.
This is standard advice for any apartment, really. You'll need to come up with a move-in fee or security deposit for your new place — so start saving up now. You'll also want to account for pet fees if you have a pet, renters insurance, utility costs, and moving expenses. That should get you a solid idea of what you can afford to pay. 
"Understand your budget," Miller says. "If your max budget is $1,600, you want to plan for at least $200 to $300 in additional expenses."
Ask your friends for advice.
If you've already got friends or family living in the area you're moving to, ask them for advice on finding a cheap place or to keep their eyes open for "for rent" signs. You'll know they aren't going to try and overcharge you for a place because they have no skin in the game, and they're your friends. Plus, they'll have the best insight because they're already there instead of checking in from afar.
Walk around the neighborhood.
A lot of apartments aren't listed online, with the owner trusting in the power of the neighborhood network to find a renter. So head out to the place you want to live and scope out the neighborhood for "for rent" signs. These ones tend to go fast if you live in a big city (often because they're cheaper than listed places), so call to set up a tour right when you see the sign. Laricy suggests also looking in the off-season for moving, which is from September to April, because rents can be cheaper due to less demand.
Look for private landlords, not management companies.
Management companies can be a big scam — your local friends likely already warned you about that. So on your apartment hunt, look for private landlords. They generally won't be giving leasing agents or property managers a cut of your rent, which means you won't have to incur those costs as part of rent like you would with a management company. 
"Private landlords are usually much cheaper and typically you have someone more responsive and caring," Laricy says.
Plan to furnish your place over time. 
It can be a substantial investment to get your new home up to your standards of what "home" actually means. So plan to bring in furniture and decorations over time instead of all at once. 
"Stick to the basic necessities and then tackle a room for a month to give it personality," Miller says. "It gives your creativity some time to plan ahead, look for sales, and decorate with pieces that match your style instead of just what is available."
And of course, it'll save you more money up-front.