I Toured a House and Had My Offer Accepted 3 Hours Later — Here's How I Did It
We independently select these products—if you buy from one of our links, we may earn a commission. All prices were accurate at the time of publishing.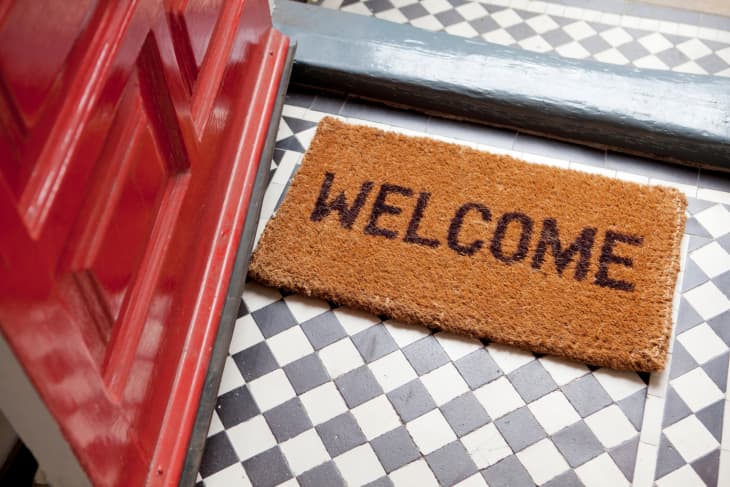 I almost didn't go on the trip that landed me a new house.
Follow Topics for more like this
Follow for more stories like this
Like so many others, the pandemic shook up my family — in our case, to the point that we realized a fresh start somewhere would be a step in the right direction. We decided to move from Tallahassee, Florida, to Knoxville, Tennessee. But we had no idea how we could make it happen. 
At the time, in spring 2021, Tennessee's real estate market was on fire. Houses were selling within days of going on the market, well above asking, and with multiple offers on the table. Inventory was low, demand continued to skyrocket, and prices seemed to be climbing by the week. All this and we were trying to house-hunt long distance. We were discouraged, to put it mildly, and it started to feel like hope was slipping through our fingers. 
We knew we had to jump if something good came up. We crunched the numbers, moved money around creatively, got pre-approved to purchase something even before selling our current house, and scoured listings daily. 
In October, almost on a whim, I booked a quick trip to go check out a few promising "coming soon" listings. I reached out to an agent I'd never met who had sold a house we were interested in, and she set up our showings.
My first scheduled showing was for one that stood out to me in photos before I even left home. I got there at 12:30 p.m. for my appointment and as my agent and I walked up the lawn, she told me, "Offers are due at 3. There are already three other offers." This was all before we opened the front door.
Immediately I knew the house was completely perfect for our family. It hit almost all of our must-haves, and it just felt right. I FaceTimed my husband, but before I even gave him the tour, I told him we needed to get ready to make an offer. He loved it too, and shortly after 1:30 p.m., I was sitting on the floor of a nearby grocery store (long story), signing offer papers. We got everything in just before 3 p.m. and the agent told me we should know soon. I waited in the car, adrenaline still pumping, yet oddly calm. A few minutes past 3, I got the call that our offer was accepted. Victory!
Here are four tips that help us make it happen:
Make an offer sellers can't refuse.
We loved the house but we knew we had to be calculated and not let emotions take charge. We also knew that the market was such that accepted offers were almost always well over asking price. My husband and I realized it wasn't a time to be cautious. We decided to "throw everything we could" into our offer and offered the maximum we were pre-approved for. (It's important to point out that our offer was in line with neighborhood comps.) 
Get a pre-approval letter from a local lender.
This was golden advice from our real estate agent. She pointed out that pre-approval from a lender local to Knoxville was assurance for the selling agent that our finances were well-vetted and that there shouldn't be any surprises when it came to underwriting. Basically, it made our offer as strong as it could be, and in a white-hot market, every little thing helps. 
Include an appraisal gap. 
One option for standing out in a multiple offer situation is including an escalation clause (which states you're willing to go up to X amount more than the other highest offer). Rather than do that, we just gave our straightforward absolute highest offer. In addition, we offered to cover any appraisal gap, meaning that if the house didn't appraise for an amount equal to or more than our offer, we'd pay cash for the difference. This, again, made our offer strong and made it stand out from the competition. 
Make sure you have an agent who will fight for you.
In a cutthroat market, you need an agent who will stand up for you and your interests. We found out after everything was said and done that the sellers almost accepted an offer before I got to Knoxville. But our agent talked with the selling agent and asked her to please just wait until Sunday afternoon, because she had a serious client who was flying in to see the house. This paid off for everyone involved. If we hadn't had an aggressive agent, we wouldn't have stood a chance! 
It's such a relief to have a house in our new city. I believe every single little thing we did to make our offer stand out from what turned out to be a total of five bids (!)  helped and was absolutely worth it.