The Trader Joe's 2022 Customer Choice Award Winners Were Just Announced, and This Beloved Home Item Made the Cut
We independently select these products—if you buy from one of our links, we may earn a commission. All prices were accurate at the time of publishing.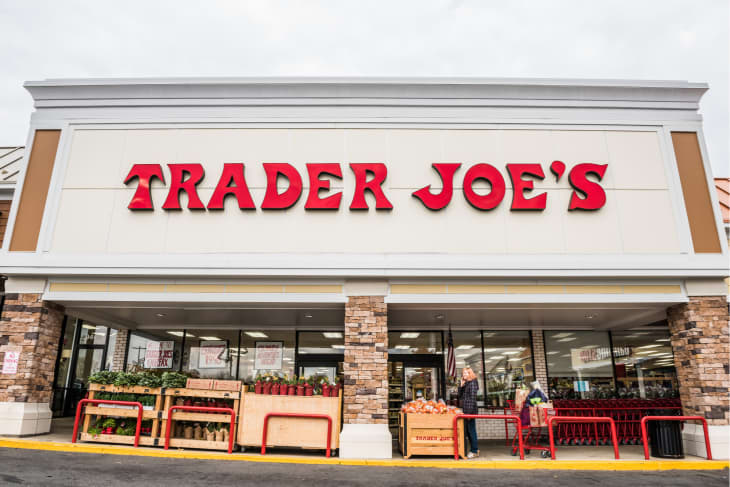 After rifling through over 18,000 votes, the winners of the 14th Annual Trader Joe's Customer Choice Awards have been announced. On the January 23 episode of the Inside Trader Joe's Podcast, Butter Chicken, English Cheddar with Caramelized Onions, and Sparkling Honey Crisp Apple Juice Beverage all got crowned winners, along with so many other great eats from TJ's. 
Follow Topics for more like this
Follow for more stories like this
But when it came to the "HABA" category (that being Health and Beauty Aids), one household product reigned supreme: Trader Joe's scented candles, "by a margin of more than two to one, our scented candles," Tara Miller, Trader Joe's "director of words, phrases, and clauses," said in the podcast.
"These candles are just such excellent examples of how Trader Joe's brings things to market," Matt Sloan, the "marketing product guy," added. "They're well made, the quality is high, the price is incredible. They're consistent, and they're a favorite."
Depending on the season, Trader Joe's has so many crowd-pleasing candles from summertime's Peach Black Tea and Grapefruit to Red Fruits in the Forest and the crackling Citrus Green Tea, which both come out at Christmastime.
All scents are made with a natural soy wax blend and contain a lead-free cotton wick, so you can feel good about burning Trader Joe's candles all day every day.
So if you have a thing for Trader Joe's scented candles, you're definitely not alone. And if you've yet to try out a tin, then the votes are in — these candles are absolutely worth it! Grab the wintertime scents before they leave shelves to make room for spring fragrances (then grab those, too!).