Trader Joe's Is Selling Staghorn Ferns, So Go Check Your Local Store
We
independently
select these products—if you buy from one of our links, we may earn a commission. All prices were accurate at the time of publishing.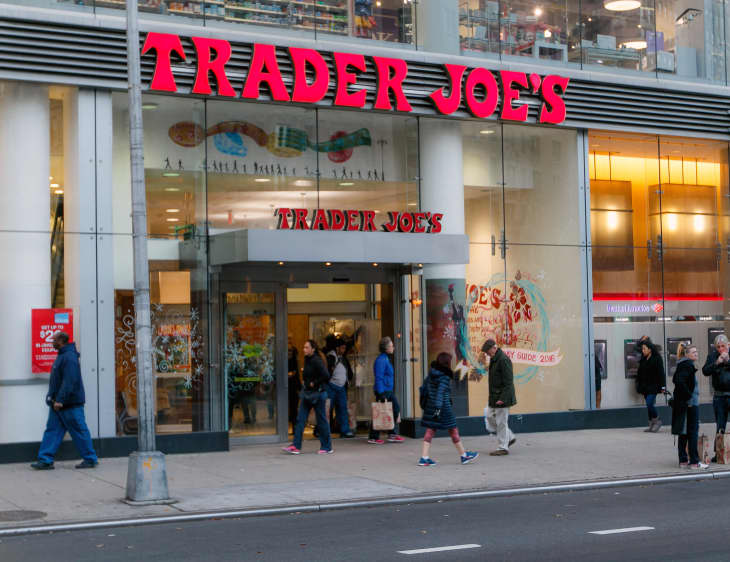 If you want to flex your green thumb in a big way, then head to Trader Joe's and pick up one of the new staghorn ferns available in the garden section. These prehistoric-looking plants are making waves in the plant parent community because when they're healthy and thriving, they can be quite the conversation starter.
"New item: Mounted staghorn fern wall plaques!" @trader.joes.plants captioned an August Instagram post. "This is a great deal for a usually pricey item! Absolutely love that these can double as wall art too — perfect for when you've run out of space elsewhere cause…too many plants."
These staghorn ferns, planted in moss balls and mounted on wooden plaques, are being sold for just $15.99, which is a steal for those who have been following the staghorn craze.
Another Washington-based Instagram account, @traderjoesplantfinds, found staghorns at their local TJ's, too. "So… I know my excitement levels for plants are 10/10… but THIS IS A NEW LEVEL YALL!!" they captioned their post. "15/10!!! Mounted Staghorn ferns found at Trader Joe's, Seattle, WA!"
As @trader.joes.plants wrote in their caption, "Staghorns like bright, indirect light and to be misted often." And because they're not grown in soil, but rather moss, it can be tricky to determine how much water to give them. Technically, they're similar to air plants — staghorns naturally grow on the bark of trees and absorb water through their fronds rather than their roots.
Because they're native to the tropics, staghorns like a lot of light and a lot of moisture. So put them in a sunny spot in your house that receives indirect or filtered sunlight. You can mist the fronds frequently — the more sun your staghorn gets, the more it should be misted.
And you also need to soak the root ball every so often to make sure it stays damp. You can do so by soaking the entire plaque in a sink or bathtub once a week for about five minutes.
You can see why staghorn ferns can be a bit daunting. But if you're willing to take on the challenge, head to your local Trader Joe's to embark on the brand new quest.