Trader Joe's Just Dropped a Brand-New Candle That Has Shoppers Divided
We
independently
select these products—if you buy from one of our links, we may earn a commission. All prices were accurate at the time of publishing.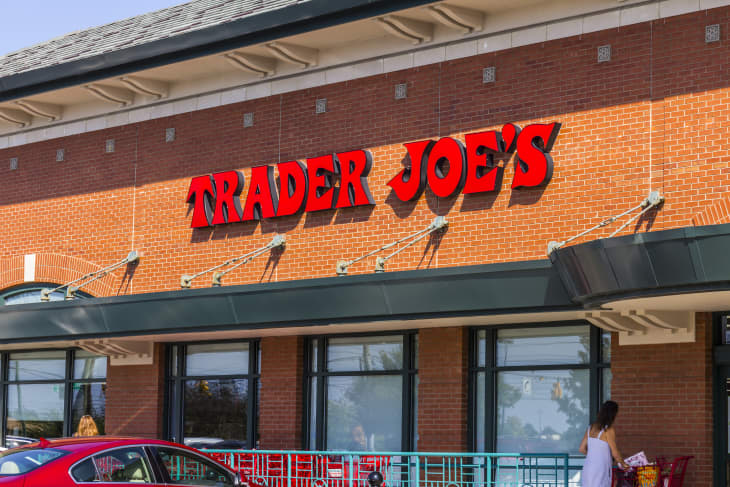 When you think spring-scented candle, florals, fruits, and fresh air probably come to mind. But Trader Joe's just released a brand-new scented candle that features a fragrance that some aren't so sure about. It's called Tomato Leaf and it's causing a major debate on Instagram.
Tomato Leaf is one of Trader Joe's 40-hour soy wax, coconut oil, and beeswax candle. It's supposed to smell like the "seasonal aroma of freshly picked tomato leaves, with hints of bergamot, rhubarb, and geranium," and retails for $9.99. But what exactly does "freshly picked tomato leaves" smell like? Some say the scent is heavenly, while others liken it to plain old "yuck."
"We all love a candle and for me I absolutely love this fresh garden smell," Natasha behind the @traderjoeslist Instagram account wrote on April 3. "My local Trader Joe's has a sample on display and I feel like this scent is going to be either a LOVE it or ABSOLUTELY NO. I'm on team LOVE as I find the scent fresh and a reminds me of gardening (which always puts me in a happy mood). I tend to enjoy citrus and herbal candles vs ones that smell like cookies but the candle world is vast, there is something for everyone!"
She's not alone in the love camp. One person commented, "Love love love it!!!! It smells so clean and fresh when burned. Asked my husband to pick up a few more!!!" Another person added, "Sniffed it yesterday and it's a YES for me!"
However, others aren't sold. "Absolutely atrocious," someone wrote. Another added, "If you like the smell of vegetables this is for you but I wasn't a fan at all."
And some just aren't sure where they stand yet. "It's not bad," another person wrote. "I'm still trying to decide! My TJ team member said to bring it back and get a refund if I didn't like how it smells while burning!"
Shannon from the @traderjoesobsessed Instagram account said that her household is split down the middle. "I personally like it! It smells like a mixture of pine, spice with a hint of sweet mint/grass," she wrote in a recent caption.
The only way to find out which side of the line you stand is to head to your local Trader Joe's and give Tomato Leaf a whiff. It might just be your new fave.