This New Gadget Is the Answer to Your Pesky Fruitfly and Mosquito Problems — and It's 50% Off Right Now
We
independently
select these products—if you buy from one of our links, we may earn a commission. All prices were accurate at the time of publishing.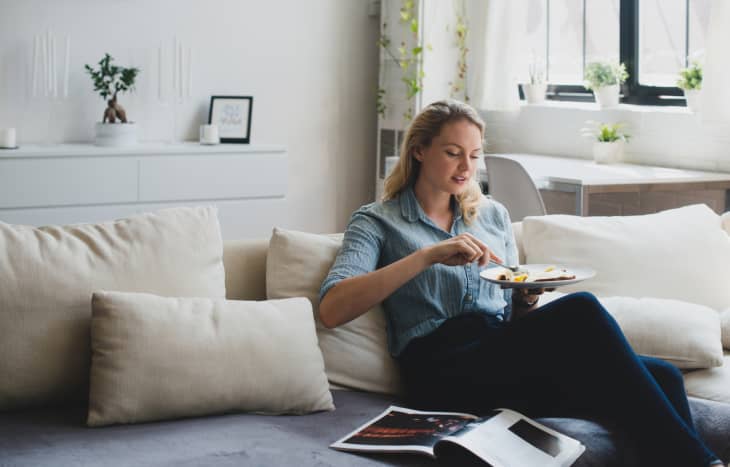 Warmer months mean feeling the effects of an increase in bug activity. They're everywhere! I just freed my home from the clutches of a few gnats that decided to spend well over a week flying through my apartment. Fortunately, there's always a solution. For some, that means turning to plastic fly swatters or electric zappers that look like tennis rackets. For others, the go-to is bug spray or whatever magazine happens to be nearby. Either way, everyone has surely had to deal with getting rid of bugs somehow. Now, there's another product out there to make that experience less involved and hopefully a lot less frustrating. The Trap It! Insect Catcher is a device created to tackle troublesome insects that get inside and don't leave right away. The best part is that you only have to do 10 percent of the work while this nifty gadget takes care of the rest.
If you find electric swatters to be a bit much, the Trap It! Indoor Insect Catcher could be more your speed. Instead of relying on a shock, this pest-catching gadget lures bugs to it with an internal UV light and scented bait, then sucks them in with a fan so they get stuck to the removable glue board inside. The light sensor automatically turns on overnight and works while you sleep to catch fruit flies, gnats, mosquitos and other insects that become a bother. Outside of plugging it in, the process is completely hands-free, which means you can skip out on time spent chasing down bugs with a racket. Measuring 9.04" x 5.24", the Trap It! Insect Catcher is for indoor use only, and is sleek enough to be placed in your entryway, living room, kitchen, and more. 
The Trap It! Bug Catcher comes with 10 refillable glue boards, which will get you through the warmer months and beyond. The boards have to be replaced every 30 days, so just buying this catcher ensures you're covered for nearly a year! Right now couldn't be a better time to try it out for yourself because it's on sale for over 50 percent off. For the full discount, be sure to apply the 20 percent off coupon before checking out. Usually retailing for $70, you can get the Trap It! for a little over $31 today and spend the rest of the summer relaxing without worrying about the buzz of bugs in your ears.