These Tulip Glasses Will Replace Half the Glasses on Your Bar Cart — and They're on Sale!
We
independently
select these products—if you buy from one of our links, we may earn a commission. All prices were accurate at the time of publishing.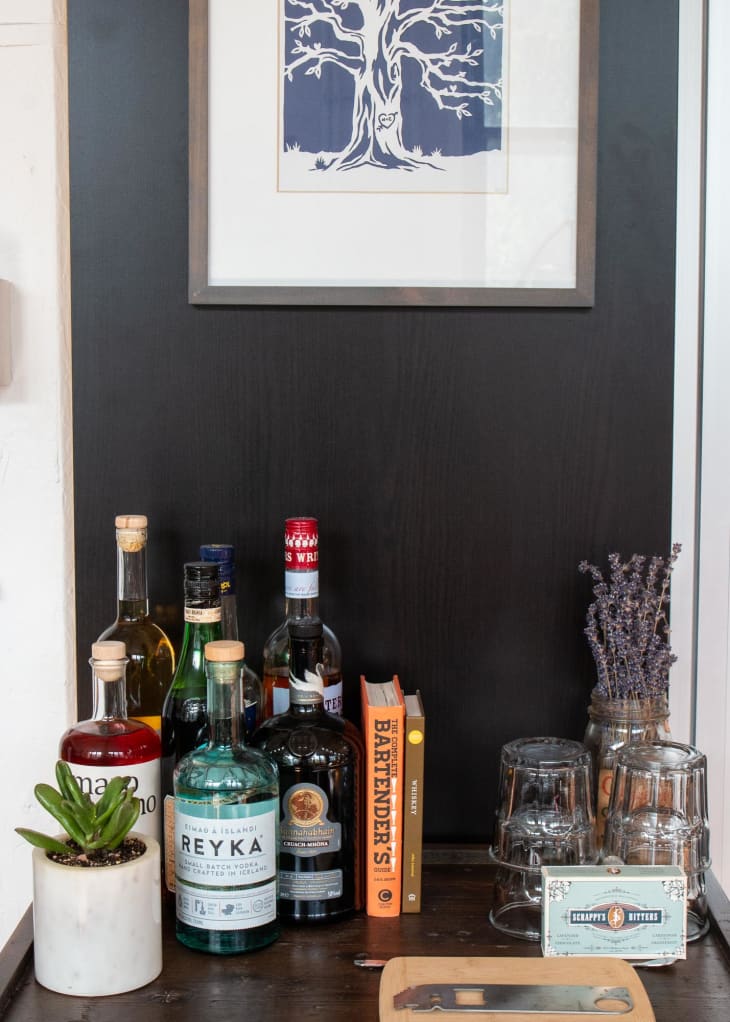 Look, sitting around a sparsely stocked kitchen drinking five-dollar wine out of mismatched coffee mugs was cool back when we first moved out of our parents' house, but there comes a point in every person's life when they realize that it's time to grow up and get some serious, adult glassware. When that fateful day came for me, I went a bit overboard and amassed a giant glass collection that took up the biggest cabinet I had. Now that I'm moving in with my girlfriend, I knew I had to pare down my stockpile. Our new place doesn't exactly have the space for eight 1-liter beer steins and a glass for every cocktail in "Mr. Boston's," so I got down to business and started consolidating my glassware. 
I was able to get rid of a bunch of glasses that were chipped, ones I never really used, and a few that I didn't even know I had, but there was one set of pieces I'd never surrender: my tulip glasses. Tulips, if you've yet to be indoctrinated, are all-purpose workhorses — sort of like the Instant Pot of glassware. They're good for beer, wine, liquor, mixed drinks, and pretty much anything else you'd want to put in there, since the tapered shape concentrates aroma, helps retain foam atop beer and creamy cocktails and increases the strength of the glass itself. 
But, the best part about tulip glasses is that I was able to replace a bunch of the glasses that I got rid of during my move. While I'm a sucker for a nice rocks glass, neat pours of spirits are just as good in a tulip, as are lots of different mixed drinks and cocktails (think: piña coladas and all classic tiki drinks). I was also able to scrap a few white wine glasses, a bunch of coupes I never (read: never) used, and a smattering of lowballs that were a little too big for cocktails and a little too small for beer. This is great for my small apartment, since I'll be storing most of my glassware on the top rack of my bar cart, so real estate is limited. If you're in the market for a few all-around killer glasses, but don't want to dedicate an entire portion of your storage area to glassware — or you're still trying to claw your way out of the reusing-Solo-cups phase — investing in a sturdy set of tulips is an easy, low-cost solution. These Libbey glasses from Amazon are super affordable and on sale right now, and they haven't steered me wrong yet. Plus, they're built to last and are dishwasher-safe for easy cleaning. 
Or, if you're looking for a more upscale set, these 16-ounce brandy snifters from Williams Sonoma are pretty much the same as tulips and have a beautiful cut texture to them. They'll hold an entire pint of beer, a (very) generous neat pour, and more than half a bottle of wine, if you're feeling ambitious. 
But no matter which set you snag, you can rest assured that tulip glasses will help you save space and enjoy a variety of different drinks to their full potential — and you'll look good doing it.