8 Ways to Turn Your Tablet Into a Bedside Clock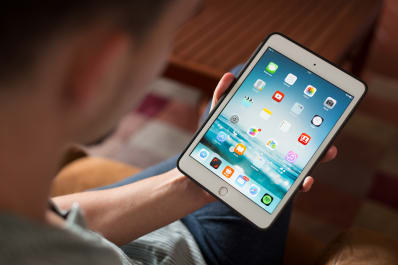 (Image credit: guteksk7/Shutterstock)
When we travel we use our iPad as the bedside clock. It's large, and thanks to the Internet it always has the correct time. Of course there are an astounding array of apps out there to transform your tablet into a bedside clock, so we've curated the best of them in this week's handy dandy tablet app feature.
iPad
Alarm Clock HD: We love the clean display of this app, but if you're the type who wants more information along with your time, you can also get a news and social media feed along with the weather. Also available as a free version. $.99
Flipclock: Looking for a very simple retro style flip style clock app for your iPad that's free? Look no further — no frills here, just the time, plain and simple. Free
Atomic Clock: We're not going to lie, one of the reasons why we like this app is because it reminds us of a Lite-Brite. But if you're a fan of precise time, this app is one you'll also like, as it fetches its time from the Atomic Time Server. $1.99
FlipClock - Designers Choice: Not a big fan of ultra precise time but are interested in having a pretty close idea of what time it is? Well, check this app out — it tells you the time in a way that your friend would, i.e. no "10:10" but "ten past ten." $.99
Android
Kaloer Clock - Night Clock: Chock full of features, this app has 5 skins and weather and agenda information. Free
Night Clock: A super simple app that looks quite like the bedside clock you probably had back in the late '80's. Red on black, classic. Free
WakeVoice: More than just an app that displays the time, this app lets you use your voice to interact with the alarm. The app will also talk to you with customizable messages, the weather, and the news. Oh and the display when you use it as a bedside clock is pretty sweet as well. Trial, free version available. $2.99
Bedside: This app has a very dimmed customizable night clock, as one would expect with a name like Bedside. It also will switch your phone to silent when the app is running, with a whitelist of callers that are OK to ring through. $1.89
Apartment Therapy supports our readers with carefully chosen product recommendations to improve life at home. You support us through our independently chosen links, many of which earn us a commission.