These TV Show Bedrooms Have Been Redesigned as Gamer Rooms
We independently select these products—if you buy from one of our links, we may earn a commission. All prices were accurate at the time of publishing.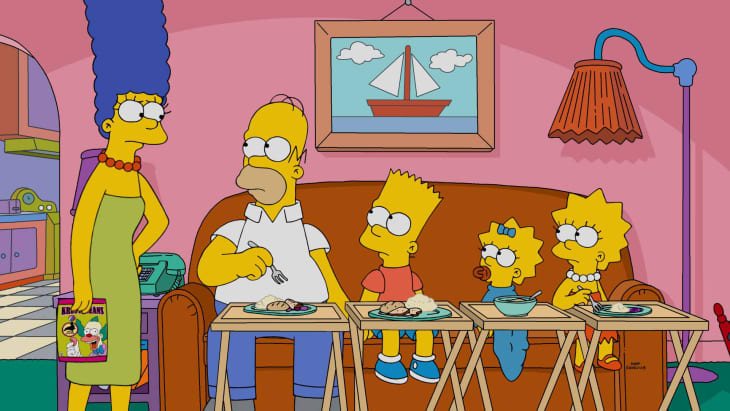 As many of us have been spending more time at home over recent years, the demand for video games has risen. Variety reported that there were 227 million video gamers in the U.S. in 2021, with the majority of people saying that they played games the most throughout the ongoing COVID-19 pandemic as a way to relieve stress.
Follow Topics for more like this
Follow for more stories like this
If you're a keen gamer and have ever wondered what your favorite fictional characters' gaming room would look like, the team at Crucial.com has reimagined much-loved TV bedrooms for the perfect gaming experience.
From Bart Simpson to Monica Geller and Chandler Bing, check out the super creative renderings below.
"The Simpsons"
Bart Simpson's gaming room is ideal for causing some mischief with Milhouse, Ralph, and co. For game play, there's a PC and a console, and two large screens and ambient lighting makes for a great gaming experience. Finally, a high-tech headset will allow him to engage in some friendly competition with his friends.

"On My Block"
Great for work and play, teenager Jamal Turner has a sleek and sophisticated set up. The minimalistic workstation has an ultrawide monitor and LEDs that are perfect for gaming or rewatching "The Goonies", a comfortable gaming chair, and plenty of storage space.
"Friends"
After Rachel Green moved out of Monica Geller's apartment, there was yet another debate on what to do with Monica's "beautiful guest room". She eventually agreed to give boyfriend-turned-husband Chandler Bing his dream games room, featuring Ms. Pacman,—a late wedding present from Phoebe—the foosball table, and of course, the Barcaloungers.
"Rick and Morty"
Morty's gaming room is a virtual reality lover's paradise, with a VR bodysuit, treadmill, and headset that will allow him to battle against his villains from the safety of his bedroom. His high-tech gaming PC has a water-cooled system and a top tier gaming RAM.