5 TV Shows to Stream Once You're Done with "Euphoria"
We
independently
select these products—if you buy from one of our links, we may earn a commission. All prices were accurate at the time of publishing.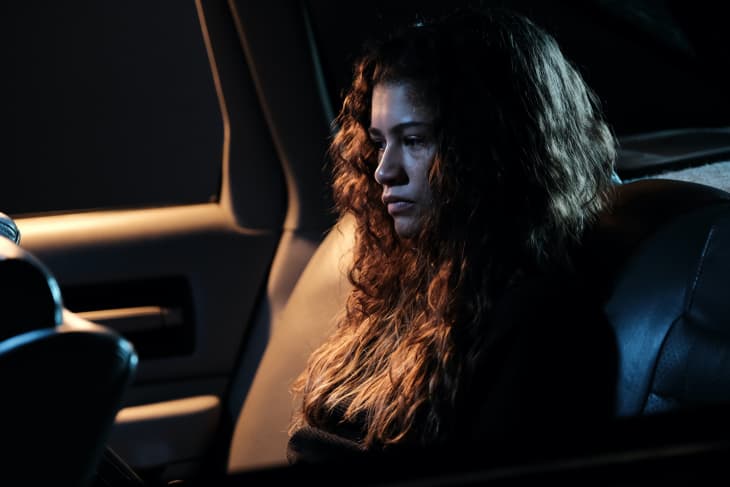 Disclaimer: If you've seen "Euphoria," you know what to expect from shows like it, and be advised that the depicted topics may be triggering.
HBO's award-winning series "Euphoria" is not your average teen drama. It's dark, gritty, and intense in a way you don't expect, but in a way you can't look away from. The series follows Rue (played by Zendaya) and her friends as they navigate high school drama, relationships, trauma, drugs, sex, identity, and all the overly complicated things in between. 
"Euphoria" isn't the first series to explore heavy storylines involving teenagers dealing with addictions, violence, and processing trauma in unhealthy ways, although it certainly goes deeper than most. But there is a wide range of other shows that do an excellent job of portraying teens who are forced to deal with adult issues while struggling to hold on to what's left of their childhood.
If you're already missing the "Euphoria" gang, consider binge-watching one of these TV shows.
"Skins" is often compared to "Euphoria" with many calling it the British version of the HBO series. "Skins" follows a group of Bristol City teens trying to navigate adolescence without proper authority figures, much like the "Euphoria" teens. The characters can often be seen participating in sexual activities, dabbling in substance abuse, and dealing with a host of mental health struggles. You'll see some famous faces such as Nicholas Hoult, Dev Patel, Lucien Laviscount, and Daniel Kaluuya.

Available to watch on Hulu
I Know What You Did Last Summer
Similar to the movies, the series "I Know What You Did Last Summer" follows a group of teens who find themselves being stalked by a mysterious killer a year after they were involved in a fatal accident. The show stars Madison Iseman as twin sisters, Allison and Lennon, along with Brianne Tju as Margot, Ezekiel Goodman as Dylan, Ashley Moore as Riley, and Sebastian Amoruso as Johnny. Again, these teens are in dire need of proper adult supervision, but the questionable choices do make for good TV. 

Available to watch on Amazon Prime Video
"Elite" is a Spanish thriller-drama that deals with many of the same topics as "Euphoria." The series follows students of Las Encinas — a fictional elite secondary school with students from both wealthy upper-class families and working-class families who were awarded scholarships. There's an obvious divide at the prestigious institution, which doesn't help the drama. There's murder, mental health struggles, abusive relationships, bullying, drug dealing, consumption, and all the other ingredients required for a dysfunctional high school experience.

Available to watch on Netflix
Like "Euphoria," "Grand Army" follows the lives of five main characters attending Grand Army High School. The series kicks off after a bomb explosion happens near the school, sending it into lockdown. The incident sparks racism and xenophobia as well as identity disassociation, plus other responses rooted in shock and trauma. 

Available to watch on Netflix
"On My Block" follows four street-savvy friends — Monse Finnie (Sierra Capri), Cesar Diaz (Diego Tinoco), Ruby Martinez (Jason Genao), and Jamal Turner (Brett Gray) — attending high school in a rough Los Angeles neighborhood. Viewers tag along with the crew as they tackle high school, gang violence, growing apart and coming back together, romances, and even a secret treasure hunt that may or may not end with a massive payday. You should also expect an amazing soundtrack, as the music supervisor of "Euphoria," Jen Malone, is also responsible for the selections featured in "On My Block."

Available to watch on Netflix.