5 TV Shows For Fans of "Killing Eve"
We independently select these products—if you buy from one of our links, we may earn a commission. All prices were accurate at the time of publishing.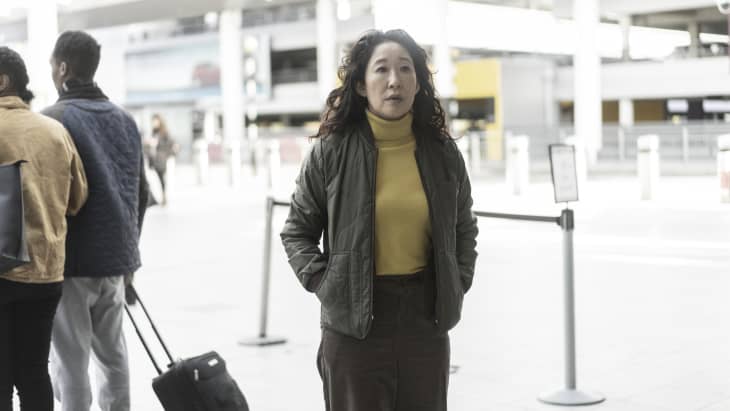 The wild cat-and-mouse chase between MI5 agent Eve Polastri (Sandra Oh) and deadly assassin Villanelle (Jodi Comer) — sometimes becoming a chase of Eve and Villanelle against the world — concluded for good as the fourth and final season of "Killing Eve" concluded this month. The series spanned the globe as the two women's obsession with one another provided twists, turns, and thrills until the very end.
If you're a "Killing Eve" fan and you're looking for more TV series to fill the void or keep the thriller flame fanned, here are five options that should help.
Follow Topics for more like this
Follow for more stories like this
Killer Russian Spies! Their FBI Agent neighbor on their trail! So many wigs! Cold War thriller "The Americans" is pretty much the pinnacle of the cat-and-mouse genre. Here, Elizabeth (Keri Russell) and Philip (Matthew Rhys) Jennings are living in the U.S. as the quintessential American family in the 1980s, complete with two kids, but that's really just the perfect cover as they perform covert missions as members of the KGB. Aside from being an engrossing spy show as Philip and Elizabeth attempt to keep their true identities from their friend and neighbor, FBI man Stan Beeman (Noah Emmerich), it is very much a show that dives deep into a complicated, layered marriage. From the costumes to the spy games to the knockout performances, "The Americans" is can't-miss TV.

Available on Amazon Prime Video
For another twisted detective/killer relationship, there's "The Fall". This three-season series stars Gillian Anderson as Stella Gibson, an officer investigating a spree of murders in Belfast and Jamie Dornan as Phil Spector, the serial killer hiding in plain sight as your average dad and husband. The series gives equal time to both Stella and Phil's stories, as Phil hunts for his victims and Stella hunts for Phil. 

Available on Peacock
Much of "Killing Eve" is about getting into the mind of a psychopathic assassin (with excellent fashion sense), how about getting into the mind of serial killers? This Netflix series chronicles the first FBI serial crime unit, in which agents Holden Ford (Jonathan Groff) and Bill Tench (Holt McCallany) profile and investigate the behaviors of convicted serial killers in the hopes of understanding the psychological drive behind their actions, and apply what they've learned to open cases. Set in the 1970s and 80s, the first criminal psychology team has numerous unsettling run-ins with infamous serial killers of the past.

Available on Netflix
Phoebe Waller-Bridge executive produced and wrote most of the first, and arguably the best, season of "Killing Eve". For peak Waller-Bridge, watch her masterpiece "Fleabag". Adapted from Waller-Bridge's one-woman play, the two-season show follows a woman in London, dealing with grief in some unhealthy ways — it's hilarious and heartbreaking, full of deeply flawed, unique characters and a top-notch cast.

Available on Amazon Prime Video
For more Sandra Oh (if you don't have the time to crush 10 seasons of "Grey's Anatomy"), watch the Netflix satire of higher education, "The Chair". Oh stars as Ji-Yoon Kim, the first woman of color to head the English Department at the prestigious ivy league stand-in, Pembroke University. It's all very "heavy lies the head that wears the crown" as Ji-Yoon has to deal with scandal, unwieldy colleagues, and a tumultuous relationship with her young daughter. Oh and Holland Taylor, as an older professor getting edged out, are both standouts. 

Available on Netflix