3 Docuseries to Watch After You've Finished "The Vow"
We
independently
select these products—if you buy from one of our links, we may earn a commission. All prices were accurate at the time of publishing.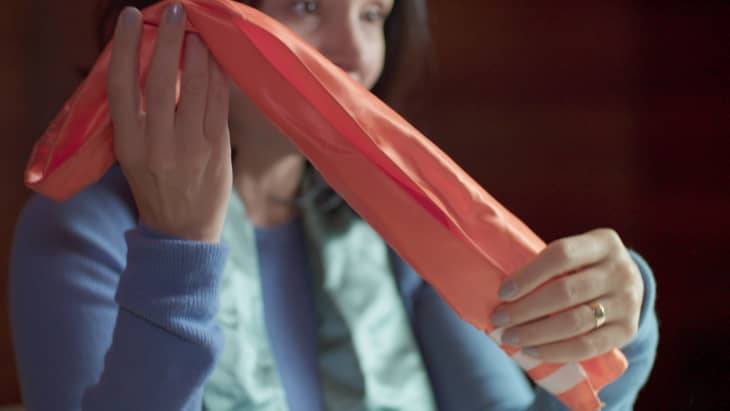 If you were completely engrossed by HBO's docuseries "The Vow" that premiered earlier this year, you are not alone. The nine-episode series tells the story of NXIVM, a sex cult that purported to be a self-improvement group led by Keith Raniere (who was recently sentenced to prison for 120 years on several charges including sex trafficking and racketeering), through the stories of several high-level members who had realized what was going on and fought to expose the truth.
The series was so popular and the story so complex, that HBO has greenlit a second season. While you wait for the rest of the story, however, here are three other docuseries that you might find just as gripping.
Seduced: Inside the NXIVM Cult
The most obvious place to go after "The Vow" is the other NXIVM docuseries that premiered in 2020, "Seduced". The four-part Starz series puts former member India Oxenberg — you'll remember Oxenberg's mother Catherine's fight to get her daughter out of the NXIVM cult was a major focus of "The Vow" — at its center, as she grapples with her experience and culpability with NXIVM, but also includes the stories of other former members, as well as interviews with cult experts.

Available on Starz
Leah Remini: Scientology and the Aftermath
Actress Leah Remini — who was a follower of Scientology up until 2013 — executive produces and hosts this three-season, award-winning docuseries along with former higher-up in the Church of Scientology, Mike Rinder. The two interview other former members about their experiences within the church and after leaving, and investigate and expose what's really going on within the powerful organization.

Available on Netflix
This six-part Netflix series sheds light on the Rajneeshpuram utopian society that sprung up on a ranch in Oregon in the 1980s, led by controverisal Indian guru Bhagwan Shree Rajneesh and devoted follower Ma Anand Sheela. Rajneesh, who had grown in fame and popularity in the 1960s and 70s, moved his cult of followers to this tiny town — the locals were less-than-enthused about this commune moving in and eventually the escalating criminal activity led to an FBI investigation and conflicts with the U.S. government.

Available on Netflix