The Most Underrated Kirkland Signature Item at Costco (That I Buy Every Year)
We
independently
select these products—if you buy from one of our links, we may earn a commission. All prices were accurate at the time of publishing.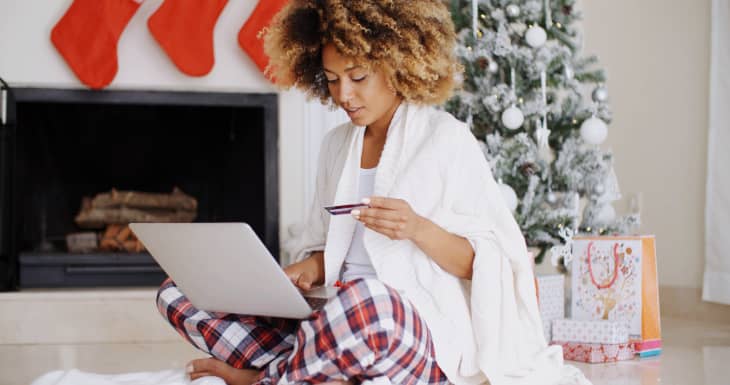 I have two theories that I've more or less proven over time: First, that everyone is fundamentally either a mountain person or a beach person, and second, that you reach adulthood when you start appreciating getting socks as gifts. You reach Super Adulthood(TM) when you start asking for them.
That's where I found myself a few or five or more years ago, when I had just moved to New York City and was walking so much that I was wearing holes through all the socks I had brought with me from college. That first year, my parents got me super warm and cozy Smartwool socks—and boy oh boy, did I put holes into those, too. The only problem with Smartwool socks? They're not cheap! One pair can easily set you back $20. On my first-real-job salary I had to bide my time until birthdays and holidays, when I could request a new pair or two.
But! A couple years later, I discovered the answers to my sock-footed prayers: COSTCO. Yes, somewhere between the gallon-sized peanut butter and the 500-pill bottles of ibuprofen, in that giant middle clothing section, is Costco's most wonderful hidden gem.
These socks are not just any socks. These—made with a blend of extra-fine merino wool, polyester, nylon, and elastane—are pretty darn convincing dupes to my beloved Smartwool socks. They're thick, soft, cozy, and the wool helps keep them from getting stinky when encased in boots all day (at least one study has found that wool is less odorous than other materials after a day of wear, probably thanks to the natural coating of waxy lanolin on the fibers). And here's the very best part: Unlike Smartwool socks, which (while wonderful) will set you back $20 for a single pair, the Kirkland Signature socks come six pairs to a $20-pack.
Get them for yourself to keep your toes snuggly all winter, or get them for a pal (there's a very handsome men's version, too). I have purchased at least a pack of these every year, and if I can't get to Costco before they sell out—they're a seasonal item—then I'll phone in a request for my parents to wrap me up a set for Christmas. And when I open them, I am always always excited.