This Website Makes Gift Exchanges Less Wasteful (And More Fun)
We independently select these products—if you buy from one of our links, we may earn a commission. All prices were accurate at the time of publishing.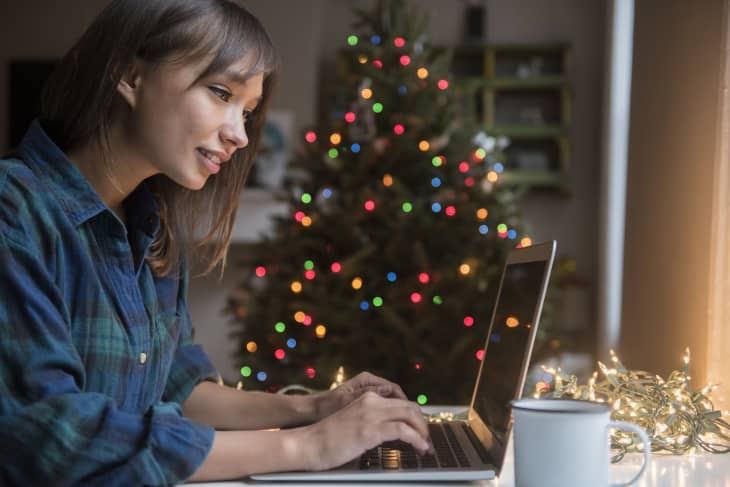 Spreading holiday cheer to those you love is perhaps more important than ever this year, especially with so many spending the holidays apart from friends and family due to the pandemic. If your crew is looking to set up a last-minute gift exchange but you simply don't have the time to worry about finding the perfect gift, let alone getting it sent out in time for Christmas, fear not: Ungifted Secret Santa serves up unique, zero-waste holiday gifts they'll actually want.
Follow Topics for more like this
Follow for more stories like this
Of course, there's nothing wrong with buying something you know your recipient will love to have, or getting a little crafty with a thoughtful DIY Christmas gift. But if you've spent the better part of this year tackling quarantine clutter and messes by finally cleaning out those areas of your home you've been pretending not to look at for months (or years!), the last thing you probably want to do is to start adding more stuff back in. Ungifted Secret Santa works just like your traditional gift exchange, except instead of gifting them another coffee mug or pair of socks, you'll send creative, personalized surprises catered perfectly to your recipient.
You simply set up the participants with the system's matchmaker. You'll then choose from a selection of suggested gifts (or you can get creative with your choices) and set a date for a shared-screen gift reveal, in which you'll all come together to show off those presents.
As for what's on deck—well, the options range from ingenious to a little bit whacky, and everything in between. Coworkers will love ideas like "unprompted applause in their next meeting," "a month's worth of funny memes," or "Post-It compliments," all of which are sure to brighten up your colleague's day.
You can also play to your individual talents and strengths. Have a knack for songwriting or curating playlists? You can write a song in their honor, or create a playlist with songs that make you think of them. A top-notch organizer? You can volunteer to clean out their desk, or get their files organized, or some other helpful task that will ease their workday stress just a bit.
Of course, there are more traditional options, too. If you're an expert baker or chef, making them your favorite home cooked meal or sweet treat is sure to be appreciated. Gift cards to their favorite coffee shop or a copy of your favorite book is always a win, fitting the bill of eliminating gifts that will end up in storage, collecting dust, or worse, in the trash.
Tackling your gift exchange without worrying about shipping costs, package delays, or whether they'll even enjoy your gift? There's few better ways to ring in the holidays than by having that peace of mind.