These U.S. Cities Have the Most Stressful Commutes
We independently select these products—if you buy from one of our links, we may earn a commission. All prices were accurate at the time of publishing.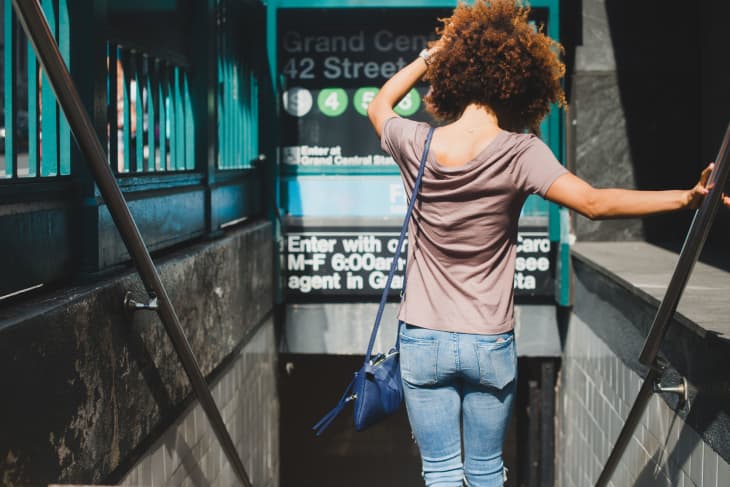 As many workers ease back into commuting after working from home during the height of the pandemic, the many frustrations that existed pre-pandemic — including traffic or other transit delays, the ever-increasing cost of daily travel, and the wear and tear on your vehicle (and on yourself) — return, too. Given that, the job search pros at Resume.io researched exactly which U.S. cities have the most stressful commute times, and much of the list might surprise you.
The researchers analyzed Twitter data to determine where the most commuting-related complaints came from, narrowing it down to a finalized list that includes all the headaches that commuting brings, including average time spent in transit, issues with traffic and mass transit options, and distances between work and home. While it may not include the most scientific analysis, it'll probably hit close to home for commuters in these high-stress regions.
Follow Topics for more like this
Follow for more stories like this
According to the findings, residents of the New York City metropolitan area have the country's most stressful commute, 45 percent of commuting-related Twitter posts having a negative tone. Given that more than a million commuters travel in and out of the Big Apple every day for work — 20 percent of the city's workforce — as many as 600,000 of those are designated as "super commuters," which means they spend more than 90 minutes per day in transit.
Those stats were released in 2018, just before the pandemic and the rise of WFH life, but it seems reasonable to expect that many of those super commuters are back on the grind once again.
Coming in second on the rankings is Baton Rouge, Louisiana, with many residents driving 80 miles into New Orleans each day for work. The researchers also cite the stress of the state's road conditions, which are said to be in "poor condition" thanks to potholes, weather deterioration, and a lack of state and federal funding, according to a Consumer Affairs analysis.
In third place is Jersey City, New Jersey, home of neighboring New York residents who face the country's worst traffic bottleneck — the George Washington Bridge, which connects the NJ Turnpike with Harlem and the Bronx in New York and is the world's busiest bridge.
Check out the full list to see other cities with headache-inducing commutes, so you can commiserate with your fellow travelers or be thankful that you work close to home.