What It's Actually Like to Use a First-Time Homebuyer Program
We independently select these products—if you buy from one of our links, we may earn a commission. All prices were accurate at the time of publishing.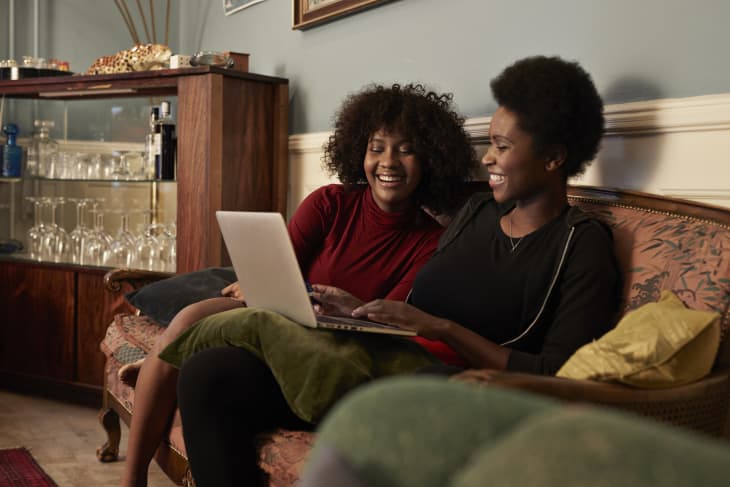 Brittney Saline never thought she'd be able to buy a house. Because of her student loan debt, she'd pretty much resigned herself to renting in Minneapolis for the foreseeable future.
But early last year, one of her friends began sending her real estate listings. At first, Saline was skeptical and pushed her friend's suggestions aside, but then she began to notice that some of the home prices seemed relatively affordable. When she crunched the numbers further, Saline realized her monthly mortgage payment on one of those houses would be only slightly higher than her rent. 
Saline began working with a lender, who did some research and found a first-time homebuyer program that she qualified for via Minnesota's state housing finance agency. Eventually, she also found a house she loved — a 500-square-foot home that all her friends describe as a "little fairy tale cottage" in Minneapolis' Morris Park neighborhood, Saline says.
When she closed on the home at the end of October, Saline got $11,000 worth of down payment and closing cost assistance from the state. It's technically a loan, but one that does not accrue interest and does not need to be repaid until she sells or pays off the house.
"That assistance meant I did not have to dip as much into my cash savings for the down payment and closing costs," says Saline, who is 34 and works as a senior writer for CrossFit. "I was able to hold onto that money, which ended up being a life saver because my car died two months later."
Saline is one of the many people who've been able to take advantage of programs designed specifically for first-time homebuyers, who may need a little extra financial help to buy their starter home. These programs exist at both the federal and state levels, and can help buyers by allowing them to make a smaller down payment, pay lower closing costs, pay lower mortgage insurance premiums, and more easily qualify for a loan, among other benefits.
"There are so many programs available to choose from," says Nicole Rueth, a Denver-based lender with Fairway Independent Mortgage Company. "If one doesn't work, another option might."
Working with a creative, motivated lender is often the key to figuring out whether you qualify for any first-time homebuyer programs and, if so, which ones. Though you can definitely do some cursory research on your own, a knowledgeable lender who works, day in and day out, with these types of programs can "be the difference between being a renter and a homeowner," Rueth says.
Down payment assistance, in particular, can also help set people on a path toward homeownership. In today's competitive market, buyers who don't have a large amount of money to put down can be at a serious disadvantage — to the point that they may even lose out on some homes to other buyers. But first-time homebuyer programs can help.
"Many renters have the income and credit qualifications to buy a home now, but simply need to overcome the down payment hurdle," says Melinda Harris, a spokeswoman for Down Payment Resource, a platform that maintains a database of every homebuyer and down payment assistance program in the country. "The good news is down payment help is available in every state across the country, and as housing affordability continues to decline, these programs can play an important role in making homeownership a possibility for more buyers."
Some programs, including the federal HomeReady program, also make homeownership more affordable by helping buyers lock in a lower interest rate. Tom Geier, a 28-year-old marketing professional in Denver, did just that when he took advantage of the program to buy a two-bedroom, 1.5-bath townhouse in December. 
Because he locked in a lower interest rate, he was able to increase his homebuying budget from roughly $300,000 to $318,000. And now that he's a homeowner, Geier and his boyfriend are able to live on their own — without roommates — and enjoy a bit more autonomy over their space.
"We have much more privacy, much more control over how we decorate, and we can keep the thermostat at whatever we want," he says.
They were also finally able to adopt a pet: A cat named Daxter, who has brought some serious joy into their lives, Geier says. Though buying his first home was initially intimidating, Geier is happy he stuck it out.
"Everything feels exactly as it should — I really got lucky," he says. "It all worked out and I ended up getting the best home I saw because it hits every single checkmark I had. Everything was just right."