Vanessa Carlton's Rope Railing Is a Smart Small Space Solution
We
independently
select these products—if you buy from one of our links, we may earn a commission. All prices were accurate at the time of publishing.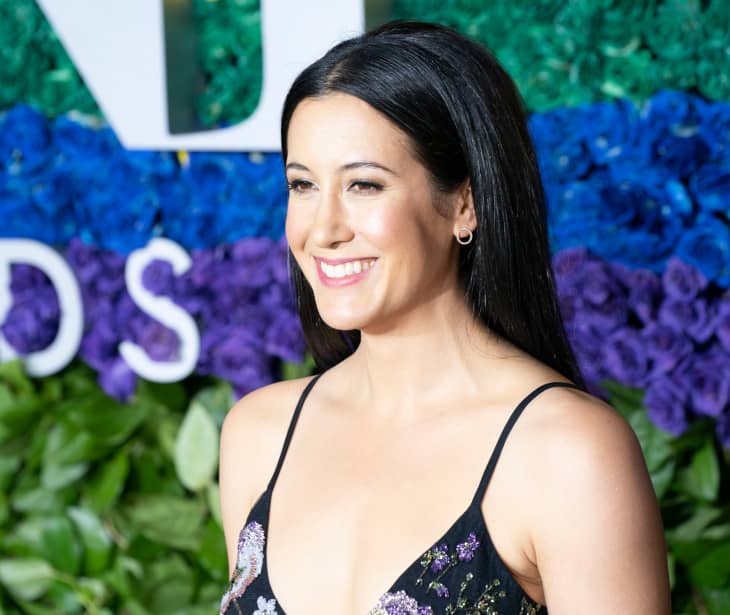 At the end of last year, Carlton and her designer Kate Hamilton worked on a couple of bathroom redos and living room styling, and have since moved on to tackle some of the quaintest parts of the Colonial home — including a hidden staircase with a nautical rope banister.
Rope railings can be installed in any home, but you'll likely see them most in small, cramped Colonial houses because they're flexible and don't take up much space. Those who have lived in 17th- and 18th-century New England homes know that staircases can be incredibly steep and narrow, and there's not a lot of room for additional handrail space — except if that handrail is a rope bolted and flush to the wall.
Though Carlton's rope handrail could come off as a bit old-fashioned, the final product is far from that. The fresh white paint on both the woodwork and walls and the vintage-inspired burlap stair runner bring this design into the 21st century.
Plus, the rope railing pairs incredibly with Carlton's nautical theme:
Up next, according to Hamilton's Instagram account, the duo will be tackling a space bathed in warm neutrals accented with brass and cast iron. Carlton and Hamilton have picked an antique-style Cole and Son wallpaper and now it's time to figure out which tiles go best with the overall scheme.