The Unexpected Bedroom Feature That's on Its Way Out, According to Zillow
We independently select these products—if you buy from one of our links, we may earn a commission. All prices were accurate at the time of publishing.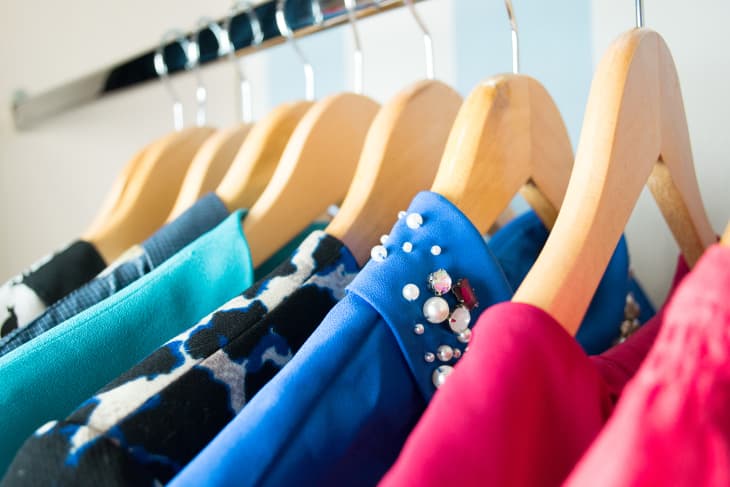 When I was shopping for a house about a decade ago, a walk-in closet was high on my wishlist. I was getting dressed up (well, kinda — I worked in Boulder, Colorado, a laid-back land of Lycra) to go into a newsroom for work. I had amassed hordes of clothes, mostly from fast-fashion chains that were crowding my closet.
Now, my culled-down wardrobe only takes up 25 percent of my walk-in closet — if that much. Several years ago, concerned about textile waste, I stopped shopping and switched to a Rent the Runway membership. I always have new clothes to wear, but only get five items at a time, which frees up all kinds of room in my closet for a permanent wardrobe made up of basics. Plus, I'm working from home now in basketball shorts and T-shirts most days.
Follow Topics for more like this
Follow for more stories like this
Could it be that in an era of fashion rental subscriptions with undercurrents of minimalism, plus work-from-home athleisure wardrobes, that the walk-in closet will go extinct? An April study from Zillow suggests it's an endangered amenity: The real estate site says walk-in closets can surprisingly hurt a home's value to the tune of 0.7 percent because buyers no longer view that feature as a selling point and probably prefer the square footage be used for something else.
But don't shut the door on the walk-in closet just yet. Real estate agents say buyers today just want more flexibility with their closet space.
"Large closets are not on their way out," says Nicole Beauchamp, a licensed real estate broker with Engel & Völkers New York City. "Closets that can be configured or artfully designed to serve multiple purposes are in."
For what it's worth, I'm in a Facebook group of fellow Rent the Runway members, and I gauged how other members feel about walk-in closets. While a couple said their shift to rentals has deprioritized closet space, many still consider sizable walk-ins to be a valuable amenity — and some have even converted spare bedrooms and spaces into dressing rooms. 
Zackary Smigel, a real estate expert and the founder of Real Estate License Wizard, says he started to see the shift away from the traditional walk-in closets begin a few years ago when minimalism and more efficient uses of space started to gain traction.
"Folks began to see the value in having a multi-purpose room instead of dedicating a whole area just for storing clothes," Smigel says. "I've come across some pretty creative walk-in closet conversions, like turning them into home offices, nurseries, or even cozy reading nooks."
The walk-in closet was once a symbol of luxury, but homeowners are now trending toward leaner closet designs that are more efficient and integrated, says Realtor Ryan Fitzgerald, owner of Up Homes, 
"With today's technology and custom-built storage solutions, people can store their belongings in a much more organized way that doesn't require a large, separate room," he says. "I wouldn't say walk-ins are completely out of the picture, but they are being reimagined to fit the modern lifestyle."
Builders probably won't stop making big closets anytime soon — especially considering that baby boomers are once again the largest cohort of buyers.
Generally speaking, millennials tend to care more about experiences than possessions, making closet space less important to them compared to Gen Xers or baby boomers, says Gena Kirk, vice president of Corporate Design Studio at KB Home.
"Across generations, there is still a trend to buy essential items in bulk, so while they may not look for a walk-in closet in a bedroom, kitchen storage like pantries, shelving, and racks are sought-after features," she says.