Welcome to the Heyday of Wacky Real Estate Listings
We
independently
select these products—if you buy from one of our links, we may earn a commission. All prices were accurate at the time of publishing.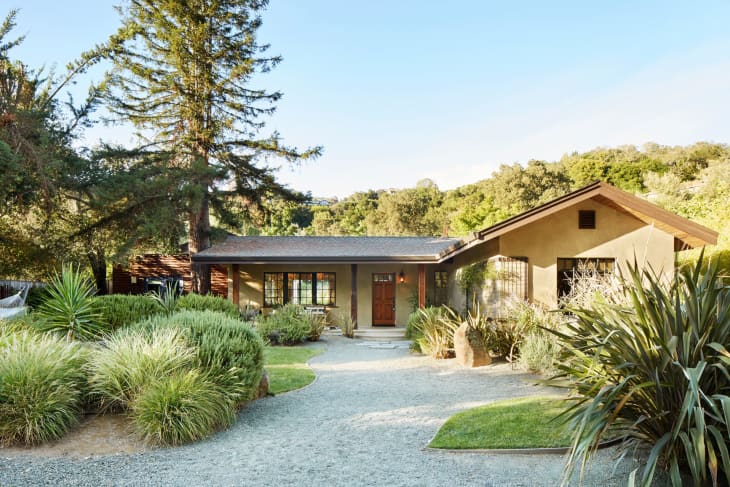 The latest internet darling of weird real estate listings is this house in Lake Tahoe. Click through the first few photos and the home seems relatively normal, if not a little cluttered — but then the mannequins appear.
During the past year, fascination with these out-of-the-box listings has only increased. And with no shortage of outrageous homes on the market, there are now plenty of listing curators out there to suit every taste, like Zillow Gone Wild, Zillowtastrophes, and The Best of Zillow.
Samir Mezrahi, Zillow Gone Wild's creator, has a knack for tapping into viral content. In addition to stints at Buzzfeed and The Dodo, he created the popular meme account Kale Salad, where he curates funny GIFs, videos, and tweets to comment on pop culture for nearly four million followers. He also recently launched Celebrity Home Shopping, Instagram's answer to "Lifestyles of the Rich and Famous." With Zillow Gone Wild, the homes he features include a mega-mansion with its own gas station, one with a David Bowie-themed pool, a fallout shelter in Kentucky, and, surprisingly, several properties with Old West saloons in the backyard.
Posting unique real estate listings on social media isn't exactly a new fad, but accounts with that sole purpose proliferated — and ballooned in size — in 2020. Leah Bopf, who curates retro cabin nostalgia on an account called A-Frame Dreams, says she acquired 75,000 Instagram followers since March, up from 10,000 built over the two years prior. Beginning in November, TikTok user Aaron Vankampen amassed 28 million likes on his posts by knocking on mansion doors to ask owners what they do for a living.
The uptick in followers comes at the same time as scores of first-time homebuyers are flooding the market. According to Zillow, traffic to active listings surged more than 50 percent compared to 2019, and the creation of 3D home virtual tours soared 750 percent in the month after many stay-at-home orders went into effect. Mezrahi, the creator of Zillow Gone Wild, was part of that surge. Like many people stuck at home in 2020, he adopted the pandemic pastime of scrolling through real estate listings on Zillow, and created his real estate-themed Instagram this past December.
Combining escapism and voyeurism, the accounts stir followers' imaginations for how they would decorate their own homes, or exhibit Richie Rich behavior if given unbridled access to money and space. Jess More, a TikTok creator who runs Zillowtastrophes, credits curiosity for how people live behind closed doors as a driver. "People put up listings that show so much of themselves, like a swinger's basement. They think it's a bonus," she says.
Instead of looking for homes to shame, she scours Zillow and Google to find oddball properties with redeemable qualities. The intent on Instagram is more about scrolling for the "disaster reveal," while TikTok is influenced by a Gen Z mentality of "Don't yuck my yum," she says. "I'll post something that's nuts to me and someone else will think that a turquoise countertop is the best thing ever. They love that someone put their heart and soul into it."
It's all a matter of perspective in the eyes of Rahel Choi, a realtor in Massachusetts who was surprised to discover one of her listings featured on a wacky real estate account. "I shared it with my husband, and asked 'Is this weird?' And he said, 'No, it's cool!" Choi says. At first she wondered if people would interpret accounts like Zillow Gone Wild as making fun of properties, but now thinks most followers are there to simply enjoy and appreciate unique homes. And whether people are scrolling for fun or with the intent to buy, social media is where potential first-time homebuyers are spending a significant amount of time these days. "A lot more realtors are exploring the platform as part of their marketing strategy to younger crowds," Choi says.
Angling to get featured on bizarre listings accounts isn't a surefire marketing strategy, but Chelsea Gilson, a realtor with Corcoran Global in Los Angeles, posits that realtors can always piggyback off a listing's viral success. 
"Use that feature in your personal marketing: put it in your newsletter to drive traffic to your site, post additional photos to your accounts to lure people in, or follow up with a video walkthrough," she recommends. "It all depends on how savvy you are with social media and marketing to turn it into something advantageous."