The Wes Anderson TikTok Trend Is About Romanticizing Your Everyday Life
We independently select these products—if you buy from one of our links, we may earn a commission. All prices were accurate at the time of publishing.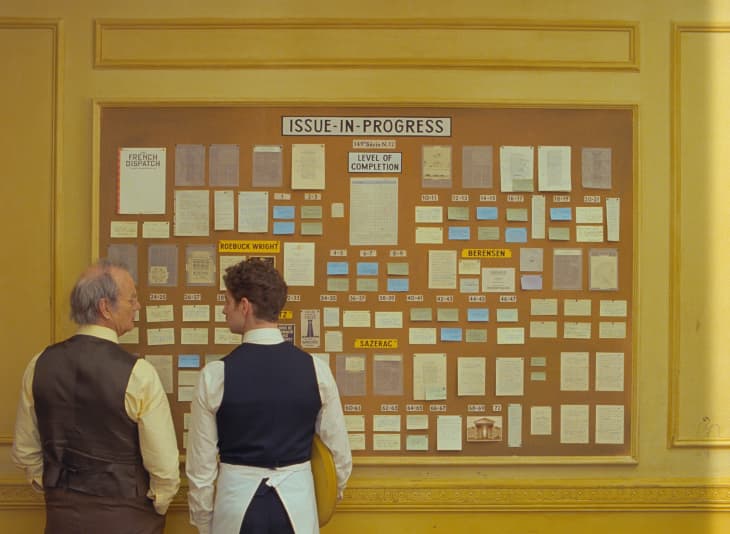 Over the course of his career, beloved filmmaker Wes Anderson has cultivated an instantly recognizable visual style, full of pastels, impeccably symmetric shots, and characters gazing directly at the camera. The aesthete's refined sensibilities have inspired hoards of online admirers for years, from the Tumblr account Wes Anderson Palettes — which paid homage his eye for color coordination — to the Instagram account Accidentally Wes Anderson, which shares photos of charming Andersonesque visuals from around the globe.
Follow Topics for more like this
Follow for more stories like this
But, as the latest Wes Anderson trend points out, you don't have to have a fancy camera or perfectly composed aesthetic to place yourself within the whimsical worlds of his films. Recently, the hashtag #wesanderson has ballooned to 554.7 million views on TikTok, with creators sharing videos about their ordinary lives, embellished by mimicking Anderson's style.
Many users' videos start off with tongue-in-cheek prompts along the lines of: "Please don't act like you're in a Wes Anderson film today." 
Naturally, the TikTokers proceed to do just that, romanticizing everything from reading in their home libraries to caring for their gardens.
"Best trend in ages," one user wrote, while another added: "Live everyday like a Wes Anderson film!"
Indeed, this new Anderson trend proves that you don't need fancy camera equipment or far-off, storybook locations to add some colorful charm to your life. 
So the next time you're settling in for a reading day or rearranging your room, why not imagine yourself as a "French Dispatch" or "Royal Tenenbaums"-inspired protagonist?