West Virginia Will Give Remote Workers $12K to Move There
We independently select these products—if you buy from one of our links, we may earn a commission. All prices were accurate at the time of publishing.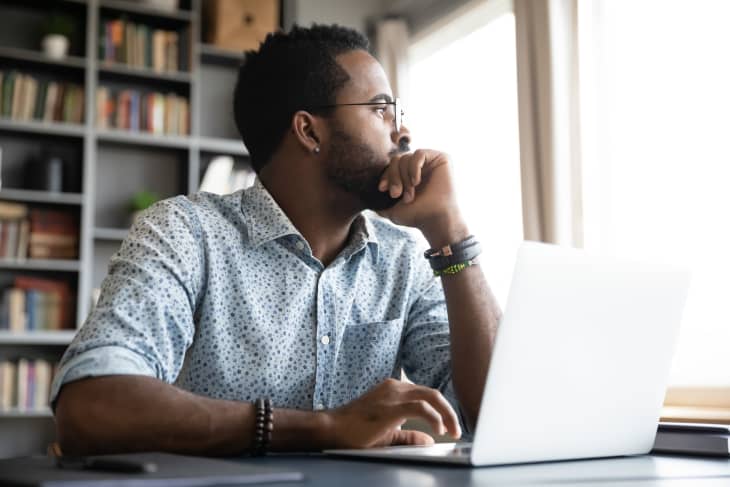 With so many jobs offering remote work as a result of the pandemic, digital nomads have been able to take their pick of places to clock in and out of, provided they're willing to stay for a while, settle in, and abide by COVID-19 safety protocols in their new temporary locale. If you're looking for a change of scenery but don't want to relocate to a different country, West Virginia is looking for you.
Follow Topics for more like this
Follow for more stories like this
The state just announced it's on the hunt for remote workers who would love to try the many outdoor offerings available to locals and tourists alike, in exchange for a pretty sweet payday for those who take advantage of the offer.
The new program, Ascend West Virginia, will offer payments of $10,000 over the course of your first year in your new location, with $2,000 across the second year, for a total of $12,000 if you stay for two full years. To sweeten the pot even more, the program includes a free co-working space, networking opportunities, and the ability to earn remote work certifications through West Virginia University and access to entrepreneurship programs through John Chambers College of Business and Economics.
But don't worry — it's not all work and no play. In fact, the program is also offering a year's worth of free outdoor recreational activities during your time, to the tune of around $2,500. Although West Virginia was named the unhappiest state in the country back in 2018, there's no shortage of fresh air and exciting things cherry-picked for adventurous explorers, including more than 2,000 miles of whitewater rafting spots, 4,000 rock-climbing routes, 1.5 million acres of public lands, 1,500 miles of public trails, and the newest U.S. national park, New River Gorge Park and Preserve. The program will include access to free outdoor gear rentals for you and anyone you bring with you, along with guided outdoor excursions.
Interested participants must be U.S. citizens or permanent legal residents that currently work remotely or have the ability to work remotely full-time at a business based outside of West Virginia, or be self-employed outside the state, and you must currently live outside of West Virginia to qualify. Evidence of employment and income will be required prior to acceptance. You also must have the ability to relocate to the state within six months of acceptance.
So far, applicants can put their names in the ring to reside in Morgantown this summer, with other cities, including Lewisburg and Shepherdstown being added to the program soon for 2022. If you're interested, you can apply online through May 31, with virtual interviews to select up to 50 candidates conducted beginning in the first week of June. Individuals, couples, and families are all welcome to apply, but all adult members will be subject to the virtual interview process individually.