There's Already a Color of the Year for 2025
We
independently
select these products—if you buy from one of our links, we may earn a commission. All prices were accurate at the time of publishing.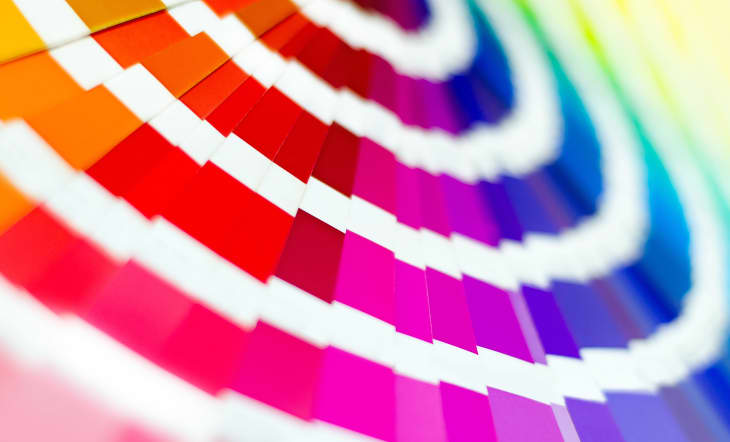 The future is here — or, at least the 2025 Color of the Year is.
Worth Global Style Network (WGSN), a company that claims to predict trends with 90% accuracy, has announced that the most popular color two years from now will be Future Dusk.
The deep purple-blue shade is described to be dark and moody — a hue reminiscent of the night sky. According to WGSN and color company Coloro, Future Dusk has a "sense of mystery and escapism," and it evokes the twilight hours — from dark to light, or dusk to dawn — and is "perfect for a period of immense change."
What this means is that the color is a reflection of the "surreal and otherworldly qualities" of our rapidly changing times. It represents the changes in AI, the metaverse, digital art, consumer tech, and space exploration.

The two companies say that Future Dusk can provide a celestial allure to anything that arises from these technological advancements, from 3D-printed items to electric cars to futuristic clothing.
"For several seasons now, Coloro has seen brands shifting toward palettes with long-lasting appeal," said Caroline Guilbert, head of creative content for Coloro, explaining why they chose the color. "Future Dusk is an inspiring color that supports this trans-seasonal approach. It appears warm and deep, which makes it feel moody, mysterious, and timeless." 
Urangoo Samba, head of color for WGSN, added: "Colors that bring a sense of reassurance will be key for 2025 and we will see captivating tinted darks gaining momentum. In the near future, the lines between reality and fantasy will become more blurred than ever — Future Dusk is an immersive and transformative color, aligned with this direction."