4 Ways to Determine Which Mortgage Lender Is Right For You
We independently select these products—if you buy from one of our links, we may earn a commission. All prices were accurate at the time of publishing.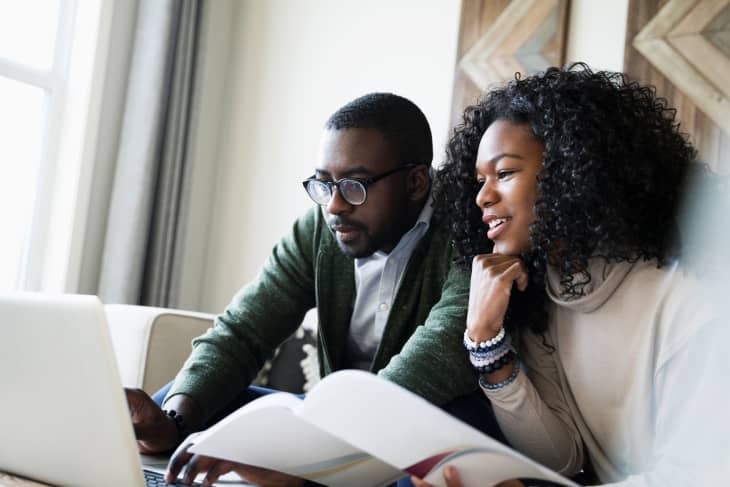 Buying a home presents you with a slew of considerations both big and small, such as whether you prefer a house with a fireplace or a finished basement, as well as which neighborhoods you like best. Another important decision you'll need to make is which lender you choose for your mortgage.
Follow Topics for more like this
Follow for more stories like this
Choosing the right mortgage lender is an important part of the homebuying process that shouldn't be rushed. Check out these four key questions to ask yourself in order to determine if a mortgage lender is right for you.
Which mortgages does the lender offer?
Lenders are known for the mortgage products they offer — and there are quite a few to choose from. There's the standard conventional mortgage, for one, which often allows you to put at least 3 percent to 5 percent down. FHA mortgages and VA loans are first-time homebuyer loans that are backed by the government and don't require a large down payment. Jumbo loans, meanwhile, allow you to borrow more money than a conventional loan. This is helpful if you live in a higher cost of living area, though you may need to make a larger down payment. 
You'll also want to consider first-time buyer and down payment assistance programs while shopping around.
"Down payment assistance programs can be a significant help in eliminating barriers of entry to homeownership," says Jerry Elinger, regional sales manager at Silverton Mortgage. Make sure the lender you're looking at offers the type of mortgage you want and consider the pros and cons of this type of mortgage.
How smooth is the preapproval process? 
Getting pre-approved for a mortgage is an excellent way to jumpstart the process so you can begin looking at homes. It also allows you to peek at loan terms and interest rates so you can estimate how much your mortgage payment might be.
Ideally, you'll want to choose a lender that makes the pre-approval process easy and to the point. Maybe this involves filling out a short form online and running your credit. Or perhaps you'll only need to send in a few supporting documents to verify your income and identity. 
Also, be mindful of how long the pre-approval will last. "Your pre-approval should last for at least a few months to allow you enough time to shop for a home and start the closing process once you have something under contract," adds Elinger.
How accessible is the lender?
Communication is key when it comes to simplifying the homebuying process and reducing stress. Find out how the lender you're considering prefers to communicate and who your main point of contact will be. 
Do they prefer to communicate via email or by phone? Do they have a secure portal that you can use to upload documents and send messages? Will the person you speak with initially be your main contact throughout the process?
"A good mortgage loan originator should be readily available to answer questions and guide you through the process," says Elinger. "Also, remember trying to buy a home outside of normal business hours is commonplace so make sure the lender you choose can work around your schedule."
It pays to shop around and consider multiple mortgage lenders in the beginning stages of your home purchase. According to a study conducted by Freddie Mac, borrowers who received one extra rate quote were able to save an average of $1,500 over the life of their loan.
Shopping around is easy these days, since you can do it online using various rate and loan comparison sites. Most of these sites allow you to get pre-approved in minutes with a soft credit pull. Then, you have access to several offers from different mortgage lenders so you can compare rates and features. 
Another benefit of shopping around is it allows you to compare offers from different types of lenders such as credit unions, banks, online lenders, and so on. 
"Since there are so many different options for mortgage lenders, you'll want to tailor your search to your specific needs," says Elinger. "While most offer similar loan programs and interest rates, working with professionals who care about top-notch customer service and personalized experiences for each individual borrower can make all the difference."