3 Things I Wish Someone Had Told Me Before I Moved to the Suburbs
We independently select these products—if you buy from one of our links, we may earn a commission. All prices were accurate at the time of publishing.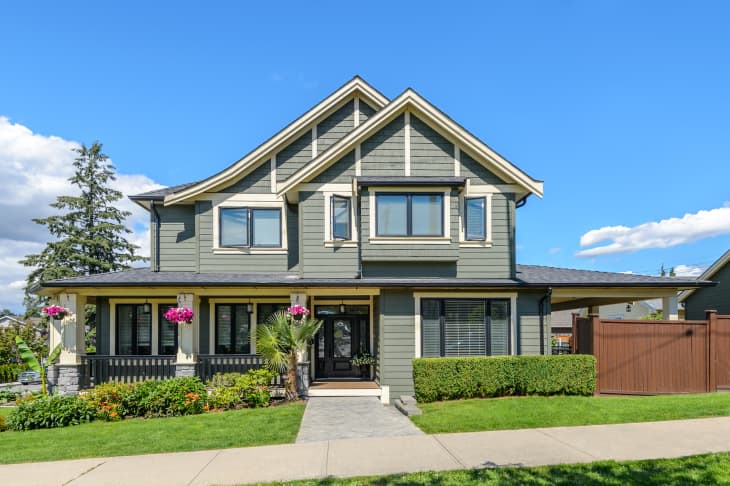 I knew all along my time in Seattle would eventually come to an end. City living was a bucket list item I had to check off before settling down, and after a few years, my little family felt ready for a more relaxed lifestyle. Still, I was afraid I'd miss Seattle's energy and creativity. 
Follow Topics for more like this
Follow for more stories like this
I've been in the suburbs for two years now, and I'm enamored with my town. Here's the advice I wish I'd received before moving here.
You'll adapt to your surroundings — and probably grow as a person in the process.
I was afraid that moving to the suburbs would make me boring. If I couldn't walk to concerts and cafes on a whim, who would I even be? Now I know that was silly. During my time in Seattle, I focused on the now. To an introvert like me, pre-pandemic Seattle was a buffet for the senses. There was always something wild going on, and I thrived on it.
But here's what happened when I moved to the suburbs: Focusing solely on the present didn't work anymore. I suddenly had distraction-free time to create a life I love. I realized my area code was never what made me unique, and I got serious about my future. The result? I started a writing business that became successful after one year. Living in the suburbs gave me the time and space to build a life I love.
You will make lasting friendships. 
I didn't experience the legendary "Seattle freeze," or the feeling that it's hard to make new pals here. I found a strong group of friends in the city, so I worried that it would be harder to find that same closeness in the suburbs. To my surprise, I've forged deeper, more meaningful connections here. Seattle is a city of transplants like myself, so people often move in and out of the area. In the suburbs, I meet more people who are here long-term, which makes it easier to build tight-knit friendships if you're looking for them.
You'll enjoy extra square footage more than city nightlife.
In my early twenties, my philosophy was, "I'll live in a converted closet as long as I can be in my dream city." Soon after I traded my costly Seattle studio for a few extra square feet in the suburbs, I knew I'd made the right call. For the first time, I had room to spread out. My boyfriend and I both worked from home long before the pandemic, and suddenly we didn't have to cram our workspaces into one tiny living room.

In 2020, I also recognized what a privilege it is to have that extra space. Quarantine would have been much harder in my old Seattle micro-studio. During a year and counting of stay-at-home orders, living in the suburbs has given me peace. The best part is that I didn't have to move far to see these changes. I'm still in Seattle often, and I love it as much as I ever did. I'm just so thankful I took a chance on the 'burbs.