This Photographer Captures Images of What the World Would Look Like Without People
We independently select these products—if you buy from one of our links, we may earn a commission. All prices were accurate at the time of publishing.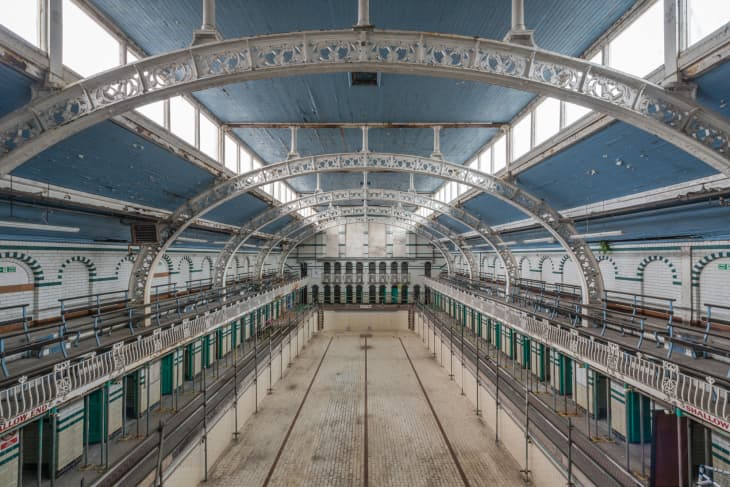 In a new book titled "Green Urbex," photographer Romain Veillon ponders what Earth would look like if humanity one day just up and disappeared.

Veillon travelled to eerie abandoned places around the world to document how nature takes over after people vacate a once populated area. Alongside photos, Veillon provides text explaining what the world would be like without humans using recent scientific studies to back up his claims. He also tells the origin stories of several abandoned places he photographed and why they ended up in ruins.
Follow Topics for more like this
Follow for more stories like this
Veillon's book is divided into three sections, the first being what initial abandonment looks like. The manmade structures and buildings remain more or less untouched only showing minor signs of neglect, like chipped paint, dust, and cracks in the walls.
Then, the photographer shares a section of photos that show buildings years after abandonment. It's apparent that the elements have begun to take a toll on the structures. Ceilings have collapsed, floors have begun to rot, and walls start to crumble.
And in the final chapter, Veillon shows how nature totally absorbs and reclaims abandoned places.
"What would the earth look like if man suddenly disappeared?" Veillon writes in an Instagram caption announcing the arrival of "Green Urbex." "Over the pages, you will see the floors covered with dust, the walls cracking, the wood rotting and finally vegetation gradually invading these places that were once full of life; thus reminding us of the need for a harmonious life with our habitat, which will not be able to withstand for long the ecological pressure that Man puts on it."
The French edition of "Green Urbex" is available for sale at this link, and an English version is currently in the works. In the meantime, follow Veillon's travels over on his Instagram.