Yes, You Can Hang Art in Twos: Here's the Secret to Making Pairs Work
We
independently
select these products—if you buy from one of our links, we may earn a commission. All prices were accurate at the time of publishing.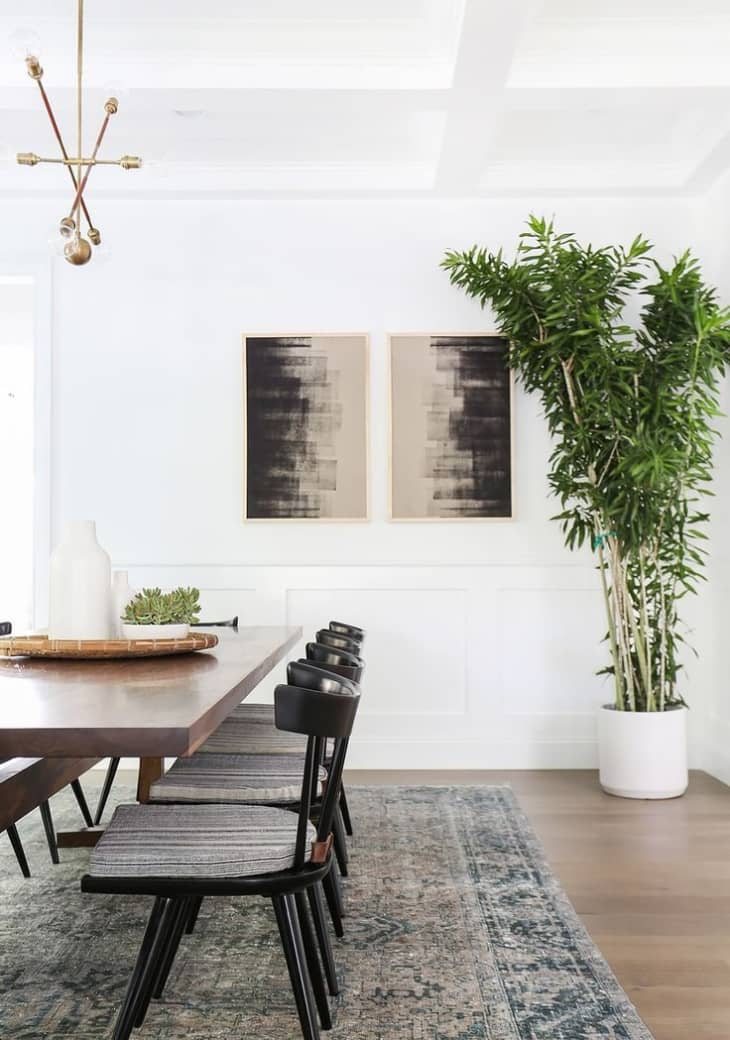 When it comes to hanging art on a wall, design experts will always suggest that you decorate in odd numbers because they naturally promote interest. But art in pairs can be pretty harmonious, too. There's just one thing to keep in mind if you want to host a "gallery wall, party of two"…
The pieces need to relate to each other.
There's an inverse relationship between the number of pieces in a gallery and how well they need to relate to each other. When you're hanging 9 pieces in a salon wall, you can get away with a lot of variety in frames and the style and color of the art itself. When your gallery maxes out at two, you really need to ensure that the pair of pieces have a lot in common.
Above, a dining room from My Domaine works because the pieces are mirror images of each other.
The pieces in this bedroom from Domino are a set of two geometric etchings from Williams Sonoma. That's another easy way to build harmony in an art pair: Buy a set…
…or buy multiple pieces from the same artist. The two beach landscape photographs in this Architectural Digest España room are by Elger Esser. Because they're the same size and in the same frame, they work together perfectly.
Another pair of landscapes, mountains this time, in a space from Birmingham Home & Garden. Because they're so similar–both black and white and in the similar black frames–you can take a little liberty in hanging one vertically and one horizontally to fill the space between beds.
And here's one example of a pair that balances each other despite the load of differences between them. These posters from Desenio are different sizes and different shapes, but the similar gold frames and the similar abstract black designs makes them work.