10 Cute Kids' Desks to Make Homework Time and Crafting Way More Fun
We
independently
select these products—if you buy from one of our links, we may earn a commission. All prices were accurate at the time of publishing.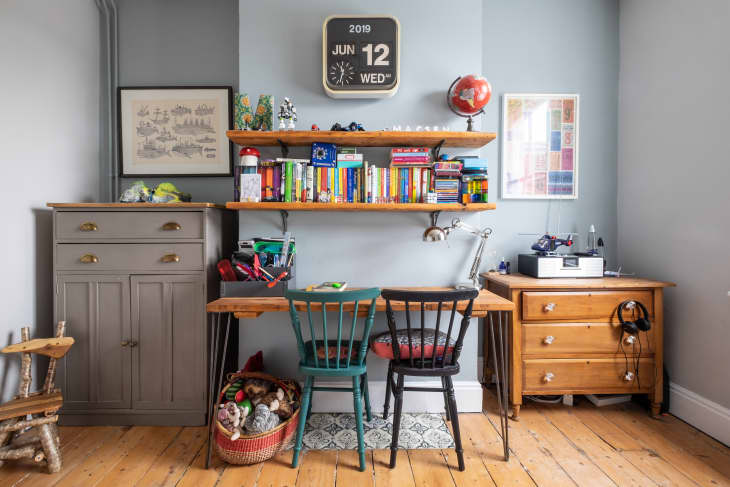 Kids often have the (enviable) ability to fall asleep anywhere they please, as well as to work from anywhere. The carpet? No problem. Under the table? Not an issue. In the car? Sure thing. To help children make the most of their creativity and give them the right environment to focus on learning, however, a good kid-sized desk is essential.
While a regular desk is generally fine for older children, little ones really do best with a setup that's in proportion to their bodies and suited to their needs. The ideal situation is a desk that's on the smaller side but still provides ample space for coloring and working, as well as room for holding their supplies and other fun trinkets. Even if they outgrow this piece in a year or two, it's worth some investment into a proper work area for their development. Luckily, many desks on the market cater to all of these needs and more. Plus, you can find solutions at a variety of price points. Whether it's for homeschool, online classes, homework, or just for fun, these 10 kid desks will fit perfectly into kids' mini (but busy!) schedules and can serve a wide range of age groups.
Sarah M. Vazquez also contributed to reporting.