A Minimal and Modern 248-Square-Foot Tiny House Is One of the Most Beautifully Designed Homes
We independently select these products—if you buy from one of our links, we may earn a commission. All prices were accurate at the time of publishing.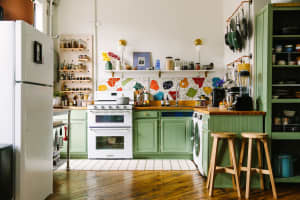 Can't-Miss House Tours Straight to Your Inbox
Keep up with our latest house tours each weekday with our House Tour of the Day newsletter
Name: Monique Villiger and partner Aswan Shankara
Location: Croydon VIC Australia
Type of home: Tiny house on wheels
Size: 248 square feet
Years lived in: 10 months, owned
Like many in the tiny house community, Monique Villiger and her partner, Aswan Shankara, first considered tiny house living because they were interested in alternative home design, and because they desired to live "more simply, with less stuff and more time for life and each other," explained Monique. They were able to achieve their goals and more with the 248-square-foot tiny house they designed and built themselves. The experience and result were such a success, they were crowned the Teeny Tiny bracket winner in Apartment Therapy's Small/Cool contest. Monique and Aswan are truly living large in a teeny tiny space, and now you can see even more of their home with this house tour video they filmed for Apartment Therapy.
It took the couple about six months to design their dream tiny house, and eight months to build this beauty on wheels (Aswan was able to work full-time and Monique part-time building in Monique's parents' backyard). And getting to make all the choices of how your home looks and functions was quite appealing. "When building a tiny house you have the freedom (and more of a budget) to really be adventurous with the design and prioritize what is important to you," she explained in their house call from earlier this year. "It's also about the freedom to move the house when you need to because it's on wheels."
Wanting to enjoy life while they're young, this tiny house also gives the couple the freedom to work part-time, travel, and take road trips thanks to the financial aspect of tiny house living. "And it's freeing to pay a fraction of the rent we normally would and be able to work less because of that," continued Monique. "It has also given us the freedom and luxury to live in a beautifully handcrafted, bespoke house that we would not have otherwise been able to afford."
While they are definitely living small, it doesn't mean they've sacrificed comfort or even luxury. As Aswan admits in their video tour, this is the nicest house they've ever lived in. "We wanted the space to be functional above all but also homely and a tad luxurious," explained Monique. "For functionality, we spent a lot of time designing clever storage and fitting in all the practical elements of a normal home (washing machine, dishwasher, oven, stove, shower, toilet, two sinks, stairs, bed, guest bed, sofa, dining booth and a bath!). While fitting all this into 248 square feet, we also wanted the space to remain calm and uncluttered."
It's not just custom small-space furniture and storage they built that makes this tiny house so special, it's also the intentional design elements they employed to make a 248-square-foot tiny house feel MUCH larger than it actually is. From the HUGE windows to well-placed mirrors to a full-size shower and all the modern conveniences you could want, this tiny house is the epitome of using a small space wisely.
For anyone wishing they could build their own perfect tiny house like this one, you're in luck: They sell plans for this tiny house design on their website. You can also find the couple on Instagram, @living.laarge, or check out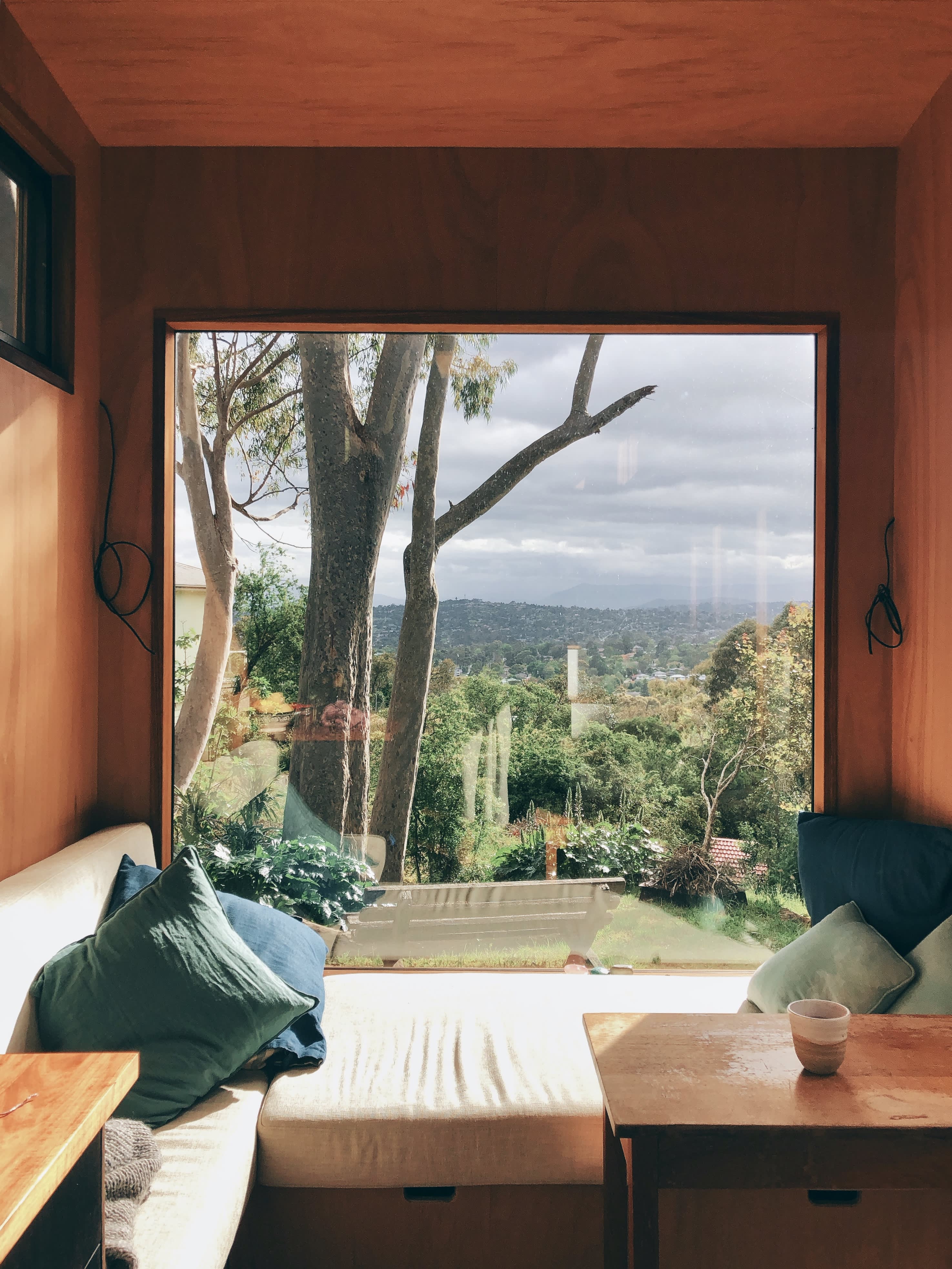 Watch more video tours of this year's Small/Cool winners: