One Real Estate Agent's "85 Percent Rule" Will Help You Decide Which House to Buy
We independently select these products—if you buy from one of our links, we may earn a commission. All prices were accurate at the time of publishing.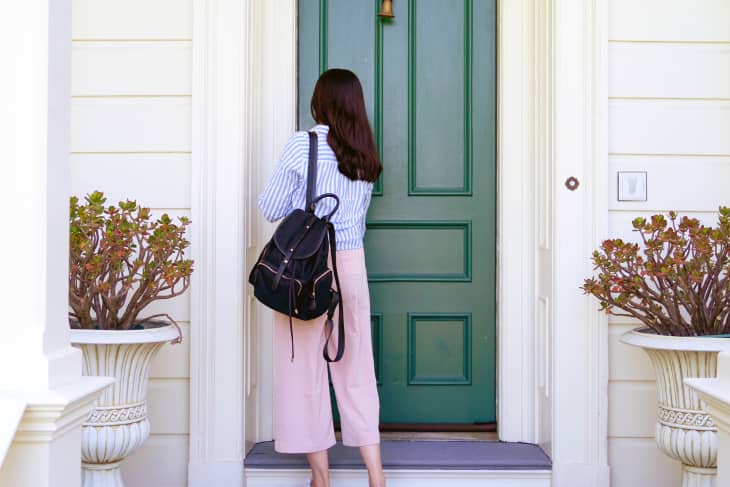 Buying a home is likely the most expensive purchase you'll ever make, so there's nothing wrong with having a list of "must-haves" to help you evaluate listings. But to help manage expectations, real estate agents will likely tell you it's nearly impossible to find a home that meets every criteria on your wishlist and just so happens to be within your search radius and budget.
This can make home buying feel a bit like a game show. Should you make an offer on a house that you mostly like? Or is there something better hanging in the balance? And to make this extra high-stakes, what if you stall on making an offer on a "pretty great, but not perfect" house and it gets snapped up by another buyer in this competitive market?
While everyone's wish list looks different, Ryan Christensen, an agent and broker in Anaheim, Calif., has a golden rule for first-time homebuyers that can help them decide whether they should make an offer. 
If a home checks off 85 percent of what you're looking for, you should consider moving forward with an offer, Christensen advises. The only way you'll find a home that 100 percent matches your wish list is if you custom build a home, he explains, which, spoiler alert, also comes with its own set of challenges, including decision fatigue, moving timelines, and builder shortcuts. 
"Real estate based reality shows can set an unrealistic expectation," he says. 
So, when he's working with first-time buyers, he shares the "85 percent rule" with them from the start—which eliminates the kind of indecision that wastes time.
"It gets the first-time buyer into their dream home much faster," he says. "Removing doubt and demystifying the process is part of our job." 
Of course, unlike the backyard size or living room layout, there are some factors in a home that should be non-negotiables when revealed in a home inspection. Issues with the roof or foundation, cracks in the wall, water stains on the ceiling, mold problems, and rodent and pest infestations are some "red flags" you'll want to get resolved, he says. 
A related question from me: Can this same 85 percent rule be applied to dating, too?