This $12 Cleaning Paste Erased The Most Annoying Stain in My House
We independently select these products—if you buy from one of our links, we may earn a commission. All prices were accurate at the time of publishing.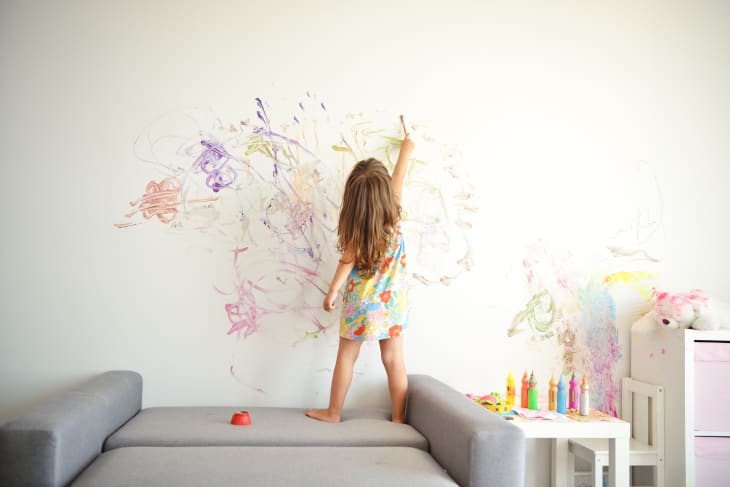 I should have thought twice before letting my kids practice their drawing skills in my dining room, but I didn't — and I have marker and pen marks all over my white table to prove it. I've tried pretty much everything to erase the pesky ink marks: dish soap, a magic eraser, a baking soda paste, and my go-to ink stain remover, Amodex. None of it worked.
Follow Topics for more like this
Follow for more stories like this
Then I found A-Ben-A-Qui, a multi-purpose cleaning paste with a near-perfect rating and tons of rave reviews on Amazon.
The main ingredients are feldspar powder, quartz, baking soda, and salt, all of which work as mild abrasives. A-Ben-A-Qui also contains glycerin and sodium tallowate, a type of soap that comes from a combination of animal fat and lye. Together, the ingredients form a thick, moist pink paste that's great for spot-cleaning (as opposed to sprays and liquids, which are a lot harder to concentrate on one surface).
You can use the paste to lift pesky marks or stains from pretty much any hard surface in your home, including stainless steel, tile, linoleum, glass, and even copper and aluminum cookware. And because it doesn't contain any harmful chemicals or fumes, it's a great option for people like me, who have kids around (and who get headaches from strong smells).
It's also really easy to use. You just apply a bit of the paste to a clean cloth (I used microfiber), then rub briskly on the affected area.
So, how did it go? I tried A-Ben-A-Qui on my previously-mentioned, previously-white table, and honestly, I couldn't believe the results.
The pen marks aren't totally invisible, but you can barely notice them — which is undoubtedly the best outcome of all the cleaners I've tried in desperation.
To really put the paste to the test, though, I wanted to take it a step further. So I also scribbled a little permanent marker on the same white table (risky, I know).
Maybe it worked so quickly because it was fresh, but the A-Ben-A-Qui lifted the Sharpie mark with barely any effort.
Bottom line: I'll definitely be keeping this stuff nearby anytime my kids decide to do an art project in the kitchen. It's cheap, easy to use, and it actually works.