The 6 Accessories You Should Never Buy for Your Yard, According to Real Estate Pros
We independently select these products—if you buy from one of our links, we may earn a commission. All prices were accurate at the time of publishing.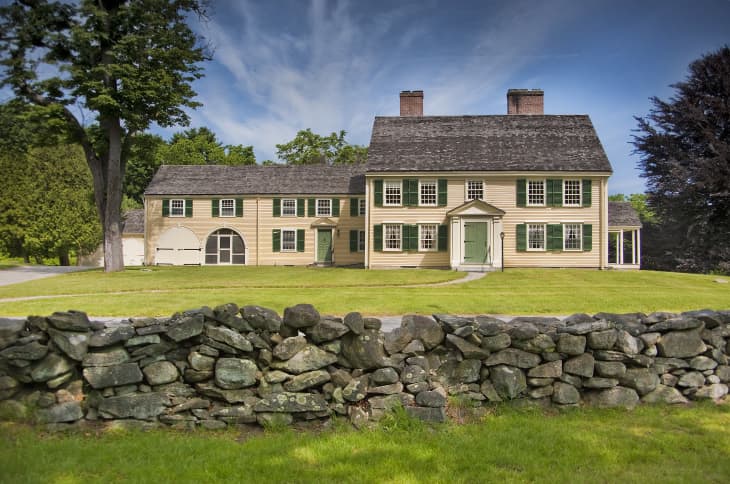 There are two words that matter more than any others when you're listing a home: Curb. Appeal.
Follow Topics for more like this
Follow for more stories like this
It's the first thing buyers see when they drive by, and it's what catches the eye of online listing dreamers. It can be so simple to get right — and also so easy to get wrong. It's an area where less is almost always more. 
But beyond sticking to the basics — green grass and a tidy walkway — how creative can you get with your yard before upsetting the curb appeal powers that be? Here, real estate agents shared their opinions on the cardinal sins of yard accessories and the items that should never, ever grace the pages of Zillow. 
Jonathan Schmitt, a Realtor in New Orleans with Keller Williams Realty, has strong feelings on one yard accessory. "An absolute no-no is holiday decor!"
Beyond the novelty factor or alienating potential buyers who don't celebrate the same holidays, think about how those December listing photos are going to look in March. Schmitt adds, "I once had a listing over the holidays where the seller didn't want to remove her Christmas decorations for photos. The house stayed on the market several months — and so did the out-of-season pictures." 
You may feel passionately about your chosen candidate, but if the buyer who's ready to put up a down payment is pulling for the other party, then you might want to think twice about that enthusiastic yard sign. Tim Schroeder, Realtor and owner of Agent Marketing Essentials, notes, "If you are a homeowner trying to sell, never put political flags in your front yard when you are trying to sell a house. You'll turn off half your potential buyers the second they pull up to the house."
Flamingos, Gnomes, and All Their Friends
Justin Havre of Justin Havre & Associates Real Estate advises his clients to keep things simple. Veering into quirky, eclectic territory is great when it's your own home, but not so much when potential buyers are trying to envision themselves settling in. Havre has three items on his 'no way' list, "Flashy wreaths, pink flamingos, and lawn gnomes — anything bold and inconsistent with the surrounding houses is typically a no-go."
He adds a caveat, however, "These items are generally undesirable, but in a hot market, they can often be overlooked." So, if bidding wars are commonplace in your neighborhood, feel free to let that family of gnomes stand their ground out front. 
Plants are usually a plus when it comes to curb appeal, but there is such a thing as taking it too far. Remember, this is a home, not a greenhouse. Amy Owens, a Realtor with Keller Williams Realty in Montclair and Glen Ridge, New Jersey, says, "Pops of color with plants and flowers are great. Flank your front door with planters. But keep it to a maximum of two doorway planters so as not to overwhelm."
Jordan Scarpino, a real estate broker and owner of West Coast Real Estate Hub, steers his clients towards neutrals when it comes to paint. "The biggest curb appeal culprits are bright unusual colors, like pink, yellow, and red. When choosing the right color for your home, consider a color which fits with the rest of the homes in your neighborhood. Also, avoid bright and offensive colors that might be irritating to some people." 
You never know if the perfect potential buyer absolutely hates purple — which isn't ideal if you've painted your house the most stunning shade of vivid violet. It's better to play it safe and let the buyer make their own choices.
Jenny Usaj, employing broker and co-owner of Usaj Realty, has a low-stakes suggestion. She simply wants clients to clean up their stuff. Usaj says, "Steer clear of leaving trash cans out on the curb and avoid leaving your yard cluttered with empty planters or unused hoses."