Adam Rippon Just Showed Off His Extremely Organized Kitchen
We independently select these products—if you buy from one of our links, we may earn a commission. All prices were accurate at the time of publishing.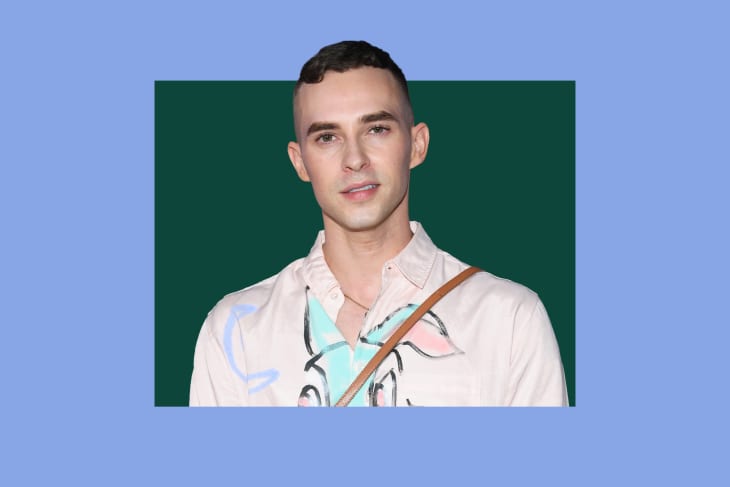 U.S. Olympic figure skater Adam Rippon's organization skills are just as impressive as his medal-winning moves on the ice. In a series of new Instagram videos, Rippon is showing off his neat and tidy home while giving fans some handy tips on how he keeps things in order. Starting with the kitchen, he gave a tour of his uniform storage spaces.
"This is the pantry … it's pretty when you open it up," he begins, showing his produce that has been arranged into clear containers and wicker baskets.
Follow Topics for more like this
Follow for more stories like this
In the fridge, fruits and vegetables are sectioned out into clear drawers, while the dish towels are neatly stacked into dividers for easy access.
"I know I crossed a line here with these labels," he jokes as he points to his glassware and tableware. "Plates, bowls, bowls twice,"
Under the sink, Rippon stores dishwasher and garbage products, and displayed on sliding drawers are appliances such as the toaster.
Pretty much every item in his kitchen has an elegant-looking handwritten label. While he notes that some of the labels are "totally unnecessary," there's no denying that they look really good — and also ensure that everything gets put back in its correct place.
"I do love, like, handwriting everything," the "Dancing With the Stars" winner explains. " … I love cursive writing."
In the comments, Rippon's mom posted a sweet reaction to the video.
"I saw this coming when you asked for your own sponge for your 6th birthday. 🤩" she wrote.
Meanwhile, The Home Edit's official Instagram account gave the clip its seal of approval: "It's…perfect 😍"
If you, too, want to enhance your kitchen's organization, take a leaf out of Rippon's book and invest in some clear storage containers and aesthetically-pleasing labels.