I'm Planning to Sell My House. Is It a Good Idea to Add More Bedrooms Before Listing It?
We
independently
select these products—if you buy from one of our links, we may earn a commission. All prices were accurate at the time of publishing.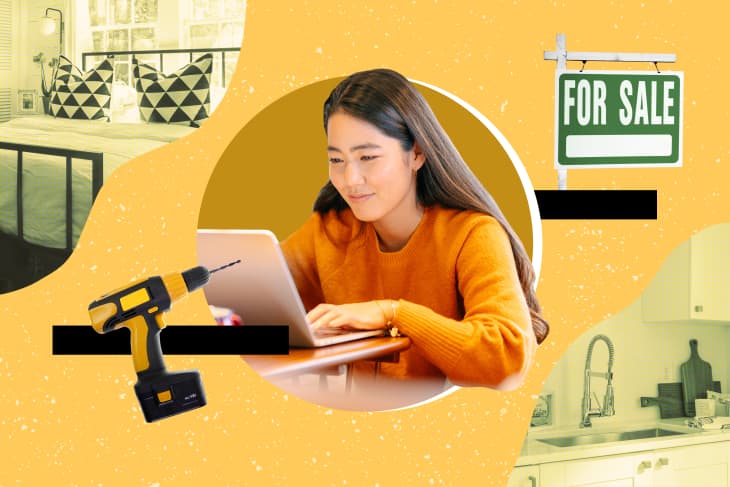 Welcome to Key Questions, a real estate advice column where we address your conundrums related to renting, moving, buying, selling, housing, and more. Ask us your weirdest and weightiest wonderings at advice@apartmenttherapy.com.
My family and I live in a 2,800-square-foot-house that, when it was built, had five bedrooms. Three of those bedrooms were on the main floor. A previous owner knocked down a wall and made two of the home's bedrooms into an in-law suite with a ¾ bath and a kitchenette. When we bought the house, it was advertised as a three-bedroom, plus a guest suite. When we sell, do you think it'd be better to return the house to five bedrooms, leave it as is, or rip out the kitchenette to return to three large bedrooms and a fourth smaller one?
Sincerely,
Back to Square One
You're wise to keep your mind on resale value, especially in today's fast-paced homebuying market. 
There are a few ways this could go, each situation with its own pros and cons. However, when I first read your question I couldn't help but wonder: Are you putting the in-law suite to good use? How you use your own space might be one of the best indicators as to how a future owner might use it.
Before you weigh your options here, you're going to need to look into your town or city's building codes. Despite what HGTV may lead you to believe, you can't install kitchens or knock down walls willy nilly. "I would make sure that any work done by the previous owners was up to town code and that the necessary permits were taken out and closed through inspections," explains Jamie Oakley, a real estate agent with Keller Williams Village Square Realty in Ridgewood, New Jersey.
Ensuring the permits are correct is key here. That's because in most states, when you advertise how many bedrooms a home has, it's based on a home's septic permit, according to Katherine Nelson, an agent with Allen Tate Realtors in Greensboro, North Carolina.
"For example, if your home has five rooms you consider to be bedrooms, but the septic system's capacity is only for four, it should be advertised as a four-bedroom home," Nelson says.
Find out if the previous owners ensured your house had the proper permits to be a five-bedroom. If they didn't, you won't be able to advertise your home as a five-bedroom, which makes your decision a little easier, right?
Once you've figured out those details, you can begin to answer your main question here: Are more bedrooms better? Unfortunately, I don't have a one-size-fits-all answer for you. What buyers prefer is based on the real estate market you're in.
"As far as renovating goes, in-law suites are very specific to certain buyers, and in my area, buyers would be more likely to appreciate extra bedrooms over an in-law suite," Nelson continues. 
But Oakley, the realtor in New Jersey, attests that in-law suites are attractive in her market, as there are many multigenerational households and buyers there.
Aside from buyer preference, there's also the matter of cost. Will you be able to recoup your investment if you decide to make adjustments to your home?
"It may also cost more to rip out a kitchenette and take down walls then to leave the home as is and hope for added value," Oakley says. "Furthermore, adding bedrooms doesn't add too much to the value of the house, so I would leave it as is and focus on sprucing up the home with new paint, reducing clutter, and depersonalizing the home."
The bottom line? More bedrooms isn't always better, especially since you can't add bedrooms without double-checking the legality of adding bedrooms. A renovation cost analysis is also in order.
"I would check with a local realtor to make sure that the cost to change it back is worth it to you, and if that's the right decision for your area," Nelson says.