Here's Where You Can Get the Chairs from Oprah's Interview with Adele
We
independently
select these products—if you buy from one of our links, we may earn a commission. All prices were accurate at the time of publishing.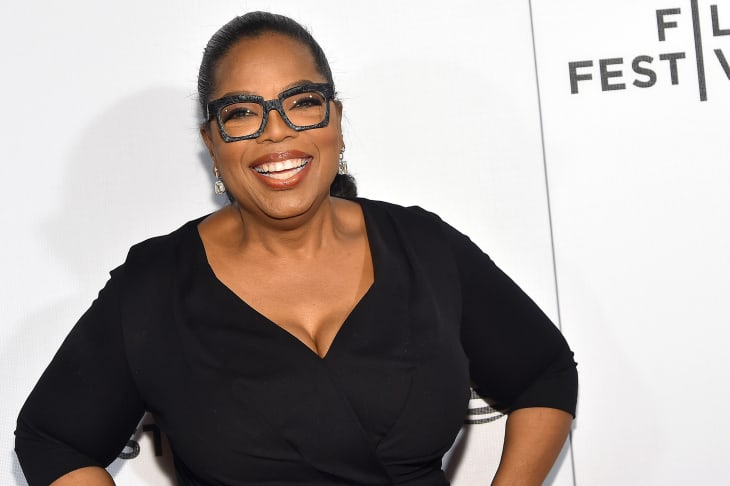 In a two-hour special that aired on Sunday, Nov. 14, Oprah sat down with singer-songwriter Adele ahead of her brand new album release this month. The interview was aired in tandem with "Adele One Night Only," the singer's comeback concert at Los Angeles' Griffith Observatory after a six-year hiatus. 
And just as the concert was breathtakingly beautiful, so were Oprah and Adele's interview surroundings amid archways of lush rose bushes in Lady O's rose garden. The pair both wore white and sat in gorgeous teak chairs that you can actually buy to create your own equally beautiful setup.
The chairs are a barrel-style outdoor teak chair from Restoration Hardware. They were designed by Australian designer Anthony Spon-Smith, who was inspired by Japanese sundare screens when creating this design. A double-rope scrim is woven throughout the U-shaped teak frame, which creates a fun texture and plays with solid versus transparent, as well as light versus dark.
Although the frame comes in one colorway, you can choose to have the cushions upholstered in on of RH Living's 123 fabric selections. The only downside to the RH Living patio chairs is that they come with a price tag at over $1,700 a pop. However, lounging like Adele and Oprah is still a possibility with these lower-pricetag options.
All you need now is for Oprah to prepare some thoughtful questions.