Here's What You Can Buy In Brooklyn For Less Than $415,000
We
independently
select these products—if you buy from one of our links, we may earn a commission. All prices were accurate at the time of publishing.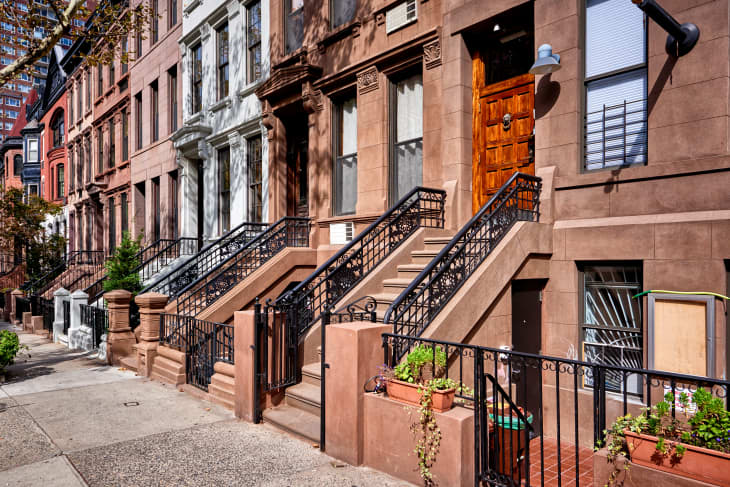 If you've heard anything at all about New York City's real estate market, it's probably that it's impossibly pricey. When comparing the city's real estate to what you could get in a smaller city—yeah, it's pretty abysmal. But the Big Apple is in a league of its own. No one lives in NYC because of wide open space and bang-for-buck economics. This metropolitan's offerings aren't as much about simple pleasures as they are about opportunity—and that electric feeling. 
So speaking of opportunity, we found some homes on the market in Brooklyn with price tags that might surprise you. Each of these listings comes in at or below $415,000 (some are half that). A couple of them have sales pending, but the point is this: While you'll never get property in Brooklyn that can compare to property you could get in, say, Arkansas, you might be able to get something if you have the right budget and an open mind—and are willing to put in some work.
5 Banner 3rd Terrace, Brighton Beach
This cute thing, listed at $415,000, could have an entirely different aesthetic under different care. New tile floors throughout and upgraded appliances and bathrooms mean you only need to focus on cosmetic upgrades. But the best part? You'll be living near the beach.
644 East 49th Street, Flatbush
For just under $400K, you can get a standalone home in Flatbush. Sure, it needs some TLC (no interior photos isn't the best sign), but you'd have two bedrooms and 1.5 bathrooms not far from Prospect Park—not to mention the rest of the city.
472 41st Street, Sunset Park
Willing to go smaller to spend less? If that's the case, something like this one-bedroom, one-bathroom apartment in a co-op building might be a good bet. And it's in Sunset Park, which is a great location for so many reasons. Plus: No renovations needed.
936 East 49th Street, East Flatbush
This East Flatbush duplex has four bedrooms and one and a half bathrooms. Here's the big drawback: It's a short sale and the photos depicting some of the work that would have to be done are not at all for the faint of heart.
For the same reasons above, this one-bedroom, one-bathroom Bushwick apartment might be up your alley. Unlike some of the other properties on this list, this apartment is ready to go. It has hardwood floors throughout, a new refrigerator, and a washer-dryer.