The Chic $15 Aldi Organizing Gem That Works in Every Room of the House
We
independently
select these products—if you buy from one of our links, we may earn a commission. All prices were accurate at the time of publishing.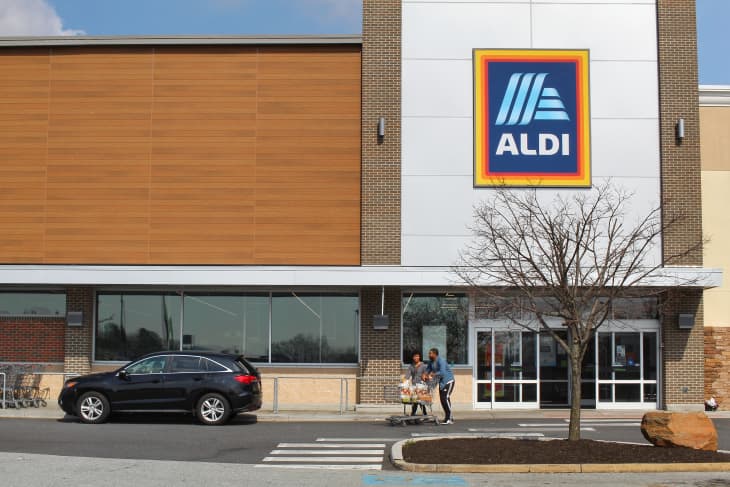 When it comes to getting organized, there are plenty of ways to go about it. There are smart tricks, space-saving solutions, and ingenious products — but they're not always the most aesthetically pleasing. Luckily, Aldi just dropped a super functional organizing solution that actually looks good, too. But not just that — it works in every room of the house. Enter: the Huntington Home Pegboard.
Every month, German discount superstore Aldi drops a new batch of home decor and storage items, and the latest drop includes the stunning pegboard for only $14.99, half the price of Target's and a quarter of IKEA's version. Complete with 12 pegs, two shelves — about 8 inches by 5 inches — and one 12.5-inch-by-4-by-4-inch basket, the wooden pegboard measures 15.75 inches by 4.6 inches by 22 inches. 
Pegboards like Aldi's are great for hanging things like mugs, hats, jackets, art supplies, spice racks, dog leashes, and so much more — plus, they're totally customizable for your lifestyle, whether you're hanging a baseball glove or a frying pan. Or maybe your lifestyle includes all of the above! 

The versatile organizer can live in your garage, kitchen, office, laundry room, pantry, or bedroom. (So stock up if you see one in your local store because they won't last long.) By simply moving the pegs, shelves, and basket, you can tailor your board to what your space needs, even if it changes day to day.
Aldi shoppers on social media have been raving about the pegboard since it hit shelves, sharing photos and videos of how they set it up in their space — proving how much you can personalize the organizer. Most note how sturdy the wood is, and how easy it is to assemble, with all the hardware included.
Love This Pegboard Organizer? Then You'll Also Like…
Not near an Aldi, or couldn't find the pegboard in-store? Don't worry, Amazon's got you covered. This similar peg board comes with hooks, shelves, and baskets, and is only a few dollars more than Aldi's. Here are some of our other favorite peg board organizers in case you're looking for some more inspo. Happy organizing!