My New Favorite Coffee Subscription Is the Ultimate Gift for a Caffeinated Valentine's Day
We
independently
select these products—if you buy from one of our links, we may earn a commission. All prices were accurate at the time of publishing.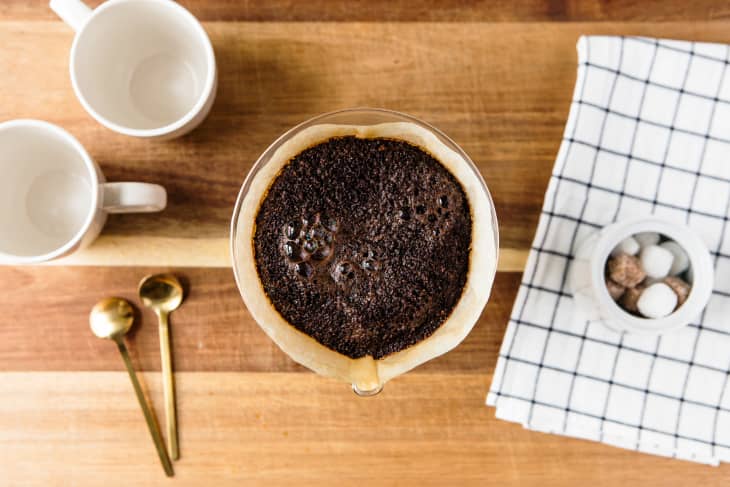 February 14 is approaching, people, and if love is on your mind, you're not alone. And, if there's one thing that I love, it's coffee. (And, uh, my awesome girlfriend. Hi, Brooke!) However, I'm also a huge nerd about my morning bean juice, and I've found my favorite roasts, strength, and preparation methods over years of trial and error. One of the big challenges for people just starting out on their coffee journey is finding high-quality beans that they actually like. It can be tough to commit to a whole bag of new coffee, especially if you're not sure you're going to like it. That's why I thought the Alma Coffee Tasting Kit from Trade Coffee was such a cool idea when I received it over the holidays. And, with Valentine's Day right around the corner, it makes the perfect gift — especially if your loved one is looking to get into coffee, or even if they just appreciate a well-made cup of joe. (Plus, it's on sale right now!) 
From Georgia, Alma Coffee Roasters roasts and sources beans from their own farms in Honduras, and the high-quality coffee is sure to be a hit for the upcoming holiday. This gift box includes six 2.5-ounce samples and one 11-ounce bag that showcase a delicious range of coffees — plus, the set includes a code for one free bag of coffee of your choosing. That way, after sampling the unique mix of different roast levels, processing techniques, and flavors, your giftee can pick their favorite style and snag an entire bag, roasted fresh to order. 
I got this kit as a gift around the holidays from a family member, and even though I already know what I like in terms of roast and bean variety, it was still an excellent gift, since it let me rediscover a few different coffee preparation methods that I had forgotten about. For example, while I'm usually a light roast fan, the darker, more robust roasts were great in a Moka pot and French press, while the medium roasts were delicious when I threw them into a pour over. My personal favorite blend, though, was the Natural Process, which is a "Bright-Medium" roast with notes of sweet raspberry, cherry, and honeycrisp apple — and it might just be my new go-to bag for my morning cup. 
If your significant other already knows their favorite roasts and type of coffee, you can also give them a three-bag, six-bag, or 12-bag Trade Coffee subscription. (And, the last two are on sale right now!) But, whatever you decide to get that special someone in your life, they're sure to appreciate it: After all, it's the thought that counts. Oh, and don't worry if they're not a coffee fan and you're still stressing over what to get them — we've got plenty of guides to help you find the perfect present.