This Pet Water Bottle Has More Than 9,000 5-Star Amazon Reviews — and It's on Sale for Prime Day
We
independently
select these products—if you buy from one of our links, we may earn a commission. All prices were accurate at the time of publishing.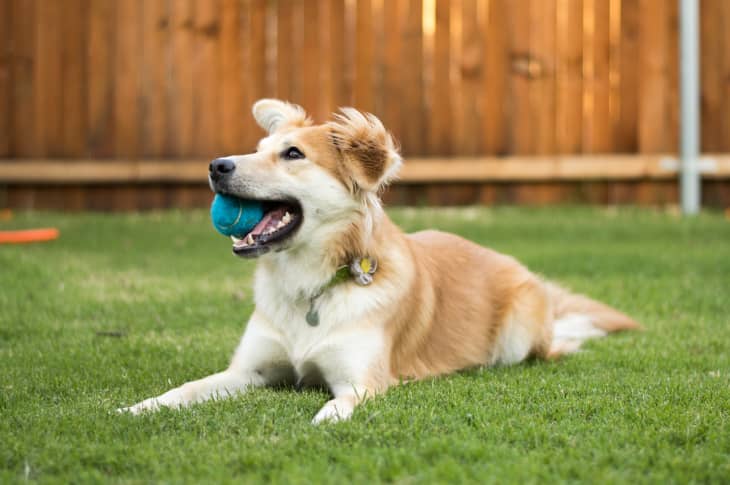 If you're a pet owner, you know there's no bigger joy than having your pup by your side for walks, hikes, and car trips. But much like us, our four-legged furry friends get parched when they're on the go, especially during the warmer months. Toting around a water bowl in your backpack or purse isn't the most practical option, but we do what we have do when it comes to our sweet sidekicks, right? Well, turns out there's an easier way to keep your pup hydrated and still make the most of the outdoors. Cue: MalsiPree's Dog Water Bottle, which has a solid 4.8-star rating and over 11,000 rave reviews on Amazon.
Priced at $23, this dog water bottle is cute, compact, and so clever! To use it, you simply press a button to open a reservoir, and the water pours out into a trough for your pup to lap up. No spillage, no waste, and no need to schlep around a bulky water bottle and a separate bowl! If you do happen to squeeze out a little more water than needed, just press the button again to pour the excess water back into the container. "I've tried many different ones over the years and this is the best," says one happy reviewer. "I like the bowl portion because it's large enough for my dog to drink from without being cramped. It's great that unused water can go back into the container."
The bottle is also designed to be leak free due to the lock key and silica gel ring that prevent water spillage, an especially handy feature if you want to toss the bottle into your bag without creating a mess. And since these are our precious pooches we're talking about, MalsiPree is made with high-quality, food-grade plastics. According to one Amazon reviewer, the bottle's thick, sturdy material combats the heat from the sun, keeping the water cool while you and your dog go for a walk or a hike.
And whether you have the tiniest teacup poodle or the burliest Bernese mountain dog, your pet can stay refreshed with one of the MalsiPree Dog Water Bottle's two sizes. Several Amazon reviewers recommend the 12-oz. bottle for smaller pups but suggest the 19-oz. size for dogs over 10 pounds.
As for how pets feel about the bottle? The results are in, the tails are wagging. "So easy to use this mess-free design, and my pet loves it," says one pet parent. Another reviewer remarks, "My dog just loves drinking from this. It's kind of fun for her I assume."
Best of all, the water bottle is portable and compact, so it's perfect for pet owners on the go. As one reviewer raves, "I cannot imagine using any other travel water bottle for my pups! It is slim, fits perfectly in a bottle slot in my travel bag; it is lightweight and has a loop to put around my wrist when I walk with my pups." Coming in at a little less than $23, the MalsiPree is just what you need to make your pet-owning life easier and pamper your pooch all at once! Now you just need to find the right water bottle for you, and you and your four-legged BFF will be ready for a summer full of outdoor adventures.