Amazon's New Build It Program is Like Kickstarter For Home Products
We independently select these products—if you buy from one of our links, we may earn a commission. All prices were accurate at the time of publishing.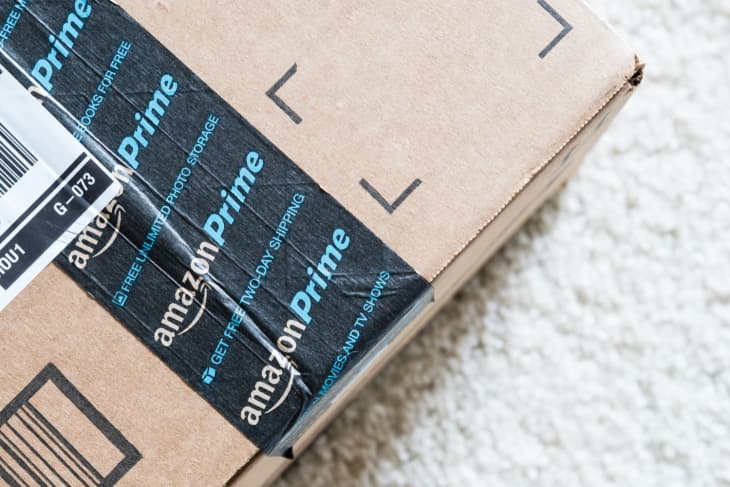 Attention, online shoppers: Amazon launched a new program that takes some major cues from Kickstarter. Earlier this week, the e-commerce company introduced Build It, a new program that allows consumers to weigh in on which products will be built. In the same vein as Kickstarter, Amazon shoppers can choose to back a series of products; if the product gets enough support within 30 days, Amazon will build it.
Build It kicks off with three Alexa-based concepts: a Smart Sticky Note Printer for $89.99, Smart Nutrition Scale for $34.99, and Smart Cuckoo Clock for $79.99. To back a product, simply pre-order the item for its current promotional price point. Shoppers will only be charged if the product is built; so, if the pre-order goal is not met and the product isn't built, shoppers won't be charged for the item. Per Amazon, "It's low risk, high reward, and a whole lot of fun." 
So far, the Smart Sticky Note Printer, a hands-free smart sticky note printer that uses voice-to-print technology, has already reached its goal and will thus be built. All three concepts will be available for their respective promotional prices until March 19 at 8:59 a.m. PST. If a product meets its goal, the products are estimated to ship between July and September. 
If your favorite concept does not meet the goal and get built, no need to fret, fellow innovatives: Amazon will introduce more Build It concepts in the future. 

Build It isn't the company's first foray into experimental products. Amazon similarly launched Day 1 Editions, a program to build consumer-chosen products, in November, and manufactured Echo Frames, smart glasses that assume the form of everyday eyewear; the success of the program eventually led to the creation of Build It. To learn more about the company's new Build It program, visit Amazon's blog. Happy building.